Boston Marathon Bomb Suspect's Body Finally Buried In Mystery Location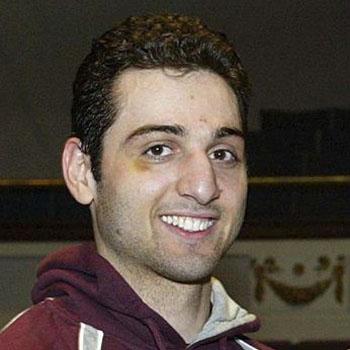 Following weeks of controversy and the body being rejected from countless cemeteries around the country, the remains of Boston Marathon bomb suspect Tamerlan Tsarnaev have been finally put to rest at a mystery location.
The ongoing saga that had sparked angry protests was finally settled by a "courageous and compassionate individual (who) came forward," police in Worcester, Massachusetts, announced on Thursday, while stressing that it is no longer within the city limits where the body had previously been held at a funeral home while a relative and officials tried to determine what to do.
Article continues below advertisement
The city's police chief "thanks the community that provided the burial site," revealed a written statement, reported CNN.com.
An employee at Graham Putnam & Mahoney Funeral Parlors told ABCNew.com that they had been flooded with offers of burial plots across the country by individuals willing to take the shunned corpse.
"We're getting a lot," said the anonymous staffer. "If I had to venture a guess, I'd say about 400 to 500 people offering plots. You can offer the plot, but the cemetery wouldn't let you bury him there."
Tamerlan, 26, was killed in a shoot out with police just four days after the April 15 explosions that he and 19-year-old brother, Dzhokhar, planted that killed three people and injured over 200, and his body laid unclaimed with the medical examiner for nearly two weeks afterwards.
"The devil is waiting for him!" screamed one disgusted local outside the funeral home last week as the terror suspect was on a cold slam inside. "He needs to be fed to the sharks. I don't think the sharks would want him either."
MORE ON:
Tamerlan Tsarnaev
Article continues below advertisement
Tsarnaev's family was reportedly considering cremating the body and trying to transport the ashes back to Russia, then burying them there. Although cremation is against Islamic law, the parents saw it as the only way of burying their son's remains, according to Heda Saratova, a human rights activist and spokeswoman for the family.
His widow, Katherine Russell, has been the target of speculation and at the heart of the FBI investigation into the attack, but an e-mail statement to RadarOnline.com from her attorney on Wednesday confirmed that she was not involved.
"We were not surprised by news reports today that Katie played no role in the events of April 15. Further, Katie plans to continue to meet with investigators, part of a series of meetings over many hours where she answered questions," said the statement from her Rhode Island attorney Amato A. DeLuca.