Blamed For FOUR On-The-Job Deaths! What Tiger Woods Should Know About Ex Elin Nordegren's New Man, Billionaire Mining Entrepreneur Christopher Cline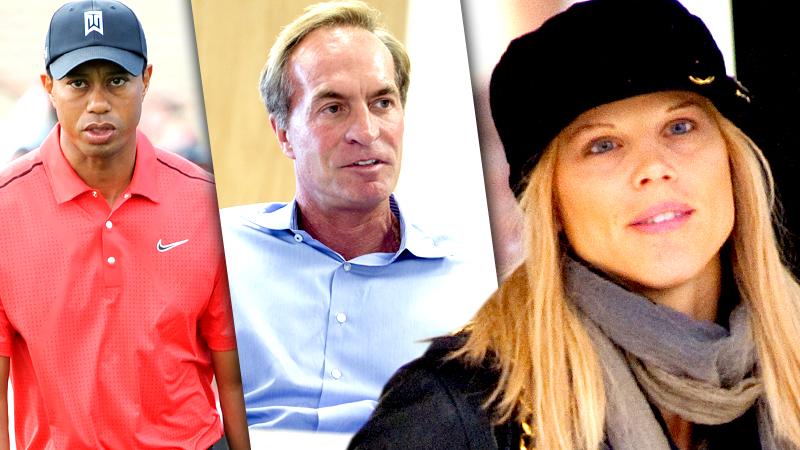 Nearly five years after she caught him cheating with club hostesses, waitresses and porn stars, Elin Nordegren has replaced ex-husband Tiger Woods with much-older billionaire coal tycoon Christopher Cline — but it seems the former model's new man also has skeletons in his very fancy closet.
According to The National ENQUIRER, four workers have lost their lives on the 56-year-old Cline Resource and Development Group CEO's Sugar Camp mine in Illinois since 2009 — and local farmers say the mine has ruined their soil.
Article continues below advertisement
But politicians don't seem to mind: Cline has suspiciously donated more than $1.5 million in campaign contributions to the state's policy makers, The ENQUIRER reports.
"There should be a federal investigation into whether the Cline companies got special treatment in permitting and safety because of campaign contributions," environmental activist Will Reynolds, a former chair of the Illinois Sierra Club, told The ENQUIRER. "It looks like this money was used to buy favors."
Golf pro Woods, 38, may also be wary of leaving his children Sam, 7, and Charlie, 5, with 34-year-old Nordegren in Cline's care: The entrepreneur was the target of an extortionist, who threatened to kill the divorced father-of-four's family members if he didn't give him $13 million. (Actor Vivek Shah was charged and sentenced to seven years in prison for his crime.)
Recent college graduate Nordegren fell for Cline, her North Palm Beach, Florida next-door neighbor, after sharing a New Year's kiss in his 34,000-square-foot mansion in 2013.