The House That Tiger Woods' Cheating Built: Elin Nordegren Completing $20 Million Beach Mansion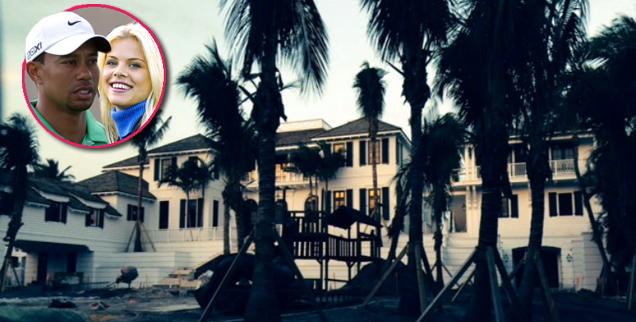 Elin Nordegren was humiliated when her husband Tiger Woods, 38, was caught cheating on her, but she packed up her kids and left him, earning a huge settlement in the split and RadarOnline.com has the picture of the $20 million beach mansion that she's built with his money.
The stunning 34-year-old blonde purchased the North Palm Beach property for $12.2 million in 2011 and razed the house, building her very own 21,000 sq. ft. ocean front palace.
Article continues below advertisement
Woods' ex-wife is building an immense white home with black shutters and it is nearing completion as construction continues and will have nine bedrooms, eight bathroom with the master bedroom a stunning 1,100 square feet as GossipExtra first reported.
The property has a children's jungle gym in the yard, perfect for Sam and Charlie, the young children the couple share and large swimming pool just near the water's edge.
Nordegren reportedly will have spent close to $20 million to rebuild her home, but with a $100 million settlement from the philandering golfing great, she can definitely afford the luxurious retreat.