Retouched By An Angel? Notorious Snapper Terry Richardson's Photos Of Mariah Carey Get Major Work So She Looks Thinned Down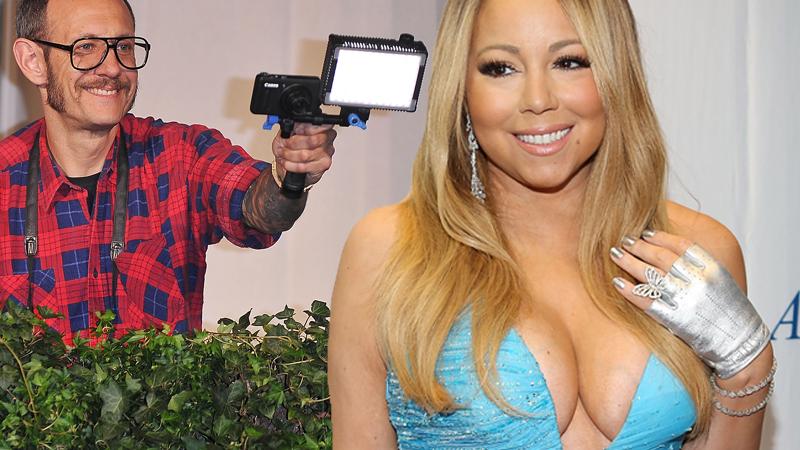 Retouched by an angel—after being photographed by a devil?
Notorious snapper Terry Richardson's photos of Mariah Carey for Wonderland magazine's summer issue have received a major retouch to make Mimi look thinner, the web site Jezebel has revealed.
According to the before and after images obtained by Jezebel, the web site noted, "it would seem that Uncle Terry's point-and-shoot-built-in-flash style isn't flattering enough for publication."
Article continues below advertisement
Or is it more likely Carey wanted to look, er, better than her best?
PHOTOS: Mariah Carey Through the Years
Jezebel's comparison of the four original and retouched pictures show that Carey's waistline was pulled in, her stomach smoothed out, her jawline was thinned, and stretch marks and creases on her neck removed. A skilled retoucher even fixed her makeup and in one shot, removed rips from the bodice of Carey's black dress!
The results are startling with Carey, 44, who is known for gaining and losing weight, looking much younger and thinner.
Another of Richardson's photos featured Carey and husband Nick Cannon's adorable twins Moroccan and Monroe in the background, but apparently the three-year-olds didn't require retouching.
As RadarOnline.com has reported, Richardson was embroiled in a casting couch scandal earlier this year when British model Emma Appleton claimed the 48-year-old photographer Facebook-ed her a sleazy proposition, "If I can f*ck you I will book you in New York for a photoshoot for Vogue."
She said that she responded, "No, I'm not your girl, bye ha." But then the outraged model took her story public.
Richardson flatly denied Appleton's charge while Vogue said they had no plans to work with him in the future.
Still, plenty of celebrities, including Carey, continue to work with the photographer who favors a candid camera documentary style. In Carey's case, however, it appears the rough edges had to be smoothed out!