I'm No Creeper! Famed Photographer Terry Richardson Labels Harassment Claims 'Hate Filled And Libelous Tales,' Says He Respects Women He Shoots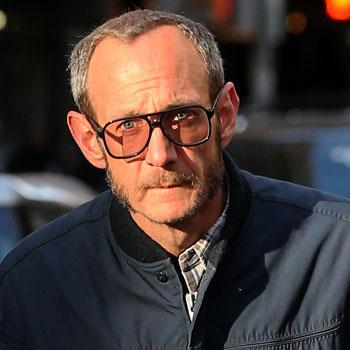 Terry Richardson has broken his silence about the ongoing allegations of sexual harassment and casting couch procedures against him, saying they're "false, hate-filled and libelous tales" in what he feels has been "nothing more than an emotionally-charged witch hunt.
"I chose to primarily ignore a cycle of Internet gossip and false accusations against me," Richardson said in a letter published in Friday's NY Post. "I felt that to dignify them with a response was a betrayal of my work and my character."
Article continues below advertisement
Richardson -- who's been publicly panned by models he's worked with, such as Jamie Peck, Rie Rasmussen and Charlotte Wheeler, in recent years -- said the most recent wave of allegations "seemed especially vicious and distorted.
"People have become comfortable concocting hate-filled and libelous tales," the sometimes-salacious shutterbug wrote. "In writing this, I make a humble attempt at correcting these rumors."
"I collaborated with consenting adult women who were fully aware of the nature of the work, and as is typical with any project, everyone signed releases."
The New York native -- answering the accusations of casting couch procedures -- wrote that he's never "used an offer of work or a threat of rebuke to coerce someone into something that they did not want to do.
"I give everyone that I work with enough respect to view them as having ownership of their free will and making their decisions accordingly."