Exclusive
Meghan McCain 'Gearing Up' To Join 'The View' -- Leah Remini Nixed Because She's 'Difficult To Work With,' Claims Insider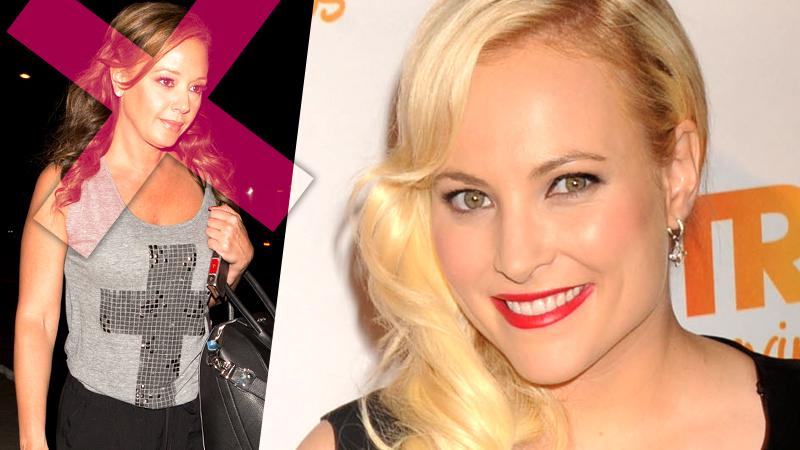 With Rosie O'Donnell slated for a return to The View, there are still empty chairs that need to be filled and RadarOnline.com has exclusively learned that columnist Meghan McCain has all but signed on the dotted line.
A frequent guest co-host on the ABC daytime talk show, McCain, 29, is "gearing up to join the show," an insider revealed.
"Meghan brings a young, headstrong vibe to the show and she's someone who thinks outside the box, despite her family's standing in politics," the source told Radar.
Article continues below advertisement
"Even though she's a Republican, she's very liberal with social issues. She'd sort of be the new Elisabeth Hasselbeck, except far more accepting."
According to the insider, McCain joining Whoopi Goldberg on The View is almost a done deal and both execs on the show and Senator John McCain's daughter are equally excited.
Meanwhile, whispers that former The Talk co-host and defected Scientologist Leah Remini, 44, is joining The View are not looking promising.
"It would be a huge surprise if Leah actually joined The View," the TV insider told Radar.
"Everyone in television knows how difficult she was when she was on the The Talk. It's just not a risk the network wants to take and quite frankly she's busy with her own endeavors right now anyways."
As Radar exclusively reported before the official announcement, Sherri Shepherd is leaving The View after seven years to move on with other opportunities.
The same day Shepherd confirmed her split from the show, co-host Jenny McCarthy also announced via Twitter that she would be leaving the show too writing, "My View will be changing too. As will with many hard working folks. Thanks to everyone at the show for your dedication and an amazing year."
Do you think Meghan McCain would be a good addition to the roundtable on The View? Sound off in the comments below…