Jenny McCarthy Has Been Axed But Is Still Opining! Former The View Hostess Says Her Talk Show Replacement Rosie O'Donnell Will 'Bring Some Heat' and Playmate Is Making Wedding Plans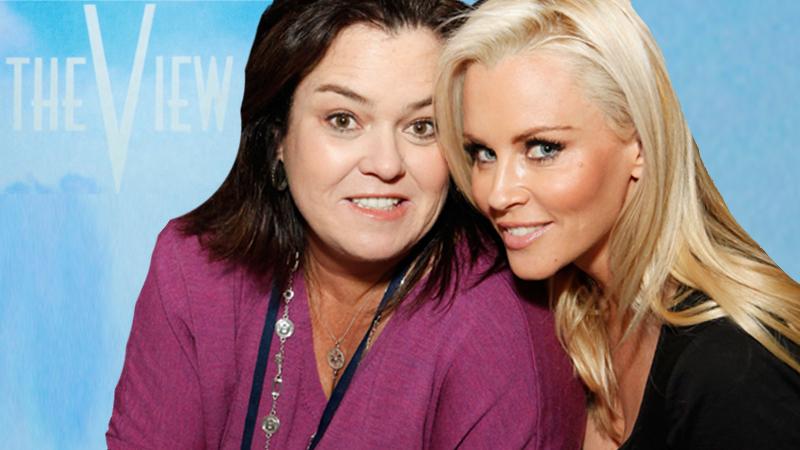 Jenny McCarthy was fired from The View in a major shakeup on the popular morning talk show and Rosie O'Donnell has been re-hired.
But McCarthy showed there are no hard feelings as she praised the opinionated comedian at a Palazzo Las Vegas event.
While former View hostess Elisabeth Hasselbeck has dissed 52-year-old Rosie's return, McCarthy thinks it will be great for the show.
"I love Rosie. I have been a fan of hers forever," said the Playboy Playmate, 41. "I knew they were looking to bring some heat to the table and there is no doubt that with Rosie there will be some heat. They are definitely going in the direction of fire."
Article continues below advertisement
Many weren't surprised after McCarthy got her walking papers and RadarOnline.com readers got the earliest head's up her job was in jeopardy back in October when we exclusively reported that ABC research had discovered the blonde beauty put viewers off with her big mouth!
While the sexy blonde is moving on, she loyally said she'd still watch The View on TV, telling reporters on Friday, "It's going to be some exciting television. I will be there with my beer and popcorn…I can't wait to see how it plays out."
McCarthy said she has a new project lined up which she'll announce on Monday.
Meanwhile, however, she's planning a decidedly low-key wedding to her actor boyfriend Donnie Wahlberg, 44.
"I'm so not a bridezilla. I feel like I'm a dude," she told PEOPLE. "I just want to show up. I have Lee Press-On Nails…I could get married in a Kentucky Fried Chicken."