Exclusive
'Threats, Lies & Litigation' Marc Anthony's Ex-Business Partner Corey Simmons Claims Singer Tried To Threaten Him Out Of Company – READ The Documents!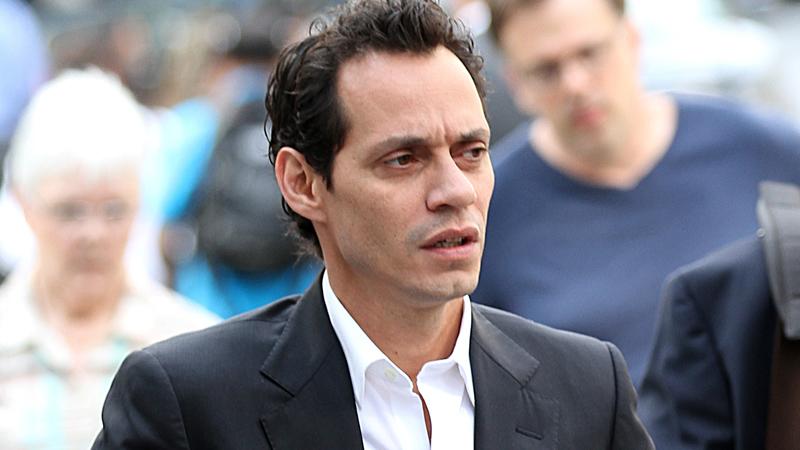 Marc Anthony slapped his former business partner with a lawsuit over an unpaid $1.3 million loan last year, but Corey Simmons has fired back with his own explanation and issues, RadarOnline.com is reporting exclusively.
Simmons filed documents to the court that claim the singer made promises and didn't keep them. Instead, Simmons claims, the former Mr. Jennifer Lopez tried to take ClubCreate, the online digital-music company, away from him.
Article continues below advertisement
"They had promised to bring in low-cost deals for content that CC could use on its platform, with the expectation of additional revenue. But they brought in no such deals," the documents read.
"He threatened me and the other board members, insisting that if we did not sign the deal as it was, he would sue us and the company and 'show us who was in charge.'"
In Anthony's filed lawsuit, he claimed that Simmons breached their contract, but Simmons argues in the court documents that there was never any paperwork signed to begin with; thus, there was no breach of contract by him or ClubCreate.
The documents further explain that Simmons brought on the Latin performer because of his connections within the music industry and his fame. The scorned partner also alleges that Anthony never loaned out his own money to the company, but instead used money from his accountant and brother. Per their original "deal," Anthony was supposed to acquire investors to put in $5 million - $10 million, but never did.
"That money was supposed to be repaid from CC's first round of investments, which Anthony promised to bring in, and we have the emails to prove it," the documents read. "So his claim that he lent $1 million to CC, but yet has no signed promissory note to prove it, is ridiculous on its face."
Simmons is requesting the court deny Anthony's motion for a default judgment.