Madonna Badger, Picking Up The Pieces Of Her Life, Exchanges Vows With Real Estate Broker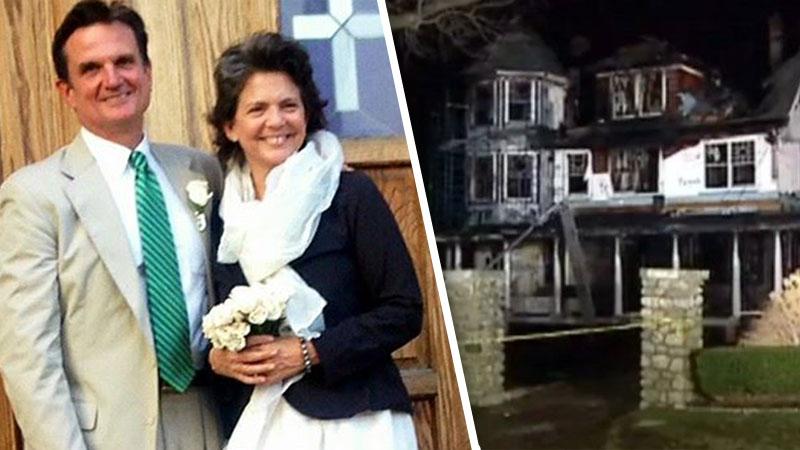 Madonna Badger found love in a hopeless place.
The New York advertising exec, whose in a Christmas Day blaze at her Stamford, Conn. home two-and-a-half years ago, has a smile on her face this week after getting married, tying the knot with real estate broker Bill Duke.
"We did it! Bill and I eloped today!" the 50-year-old, whose calamitous Christmas made national headlines, posted on her Facebook page with pics outside the Brooklyn, New York church they wed at Tuesday.
Article continues below advertisement
Badger — who announced her engagement last fall in a piece for Vogue — spent extended time at psychiatric facilities in Connecticut and Tennessee, and did humanitarian work in Thailand, in her road back from the disaster.
"Basically, I go to wherever the light is," Badger wrote in the Vogue piece, "because anything else is darkness, and it can be a deeply black darkness."
Last month, Badger returned to the workforce at her Manhattan advertising company, in another instance of her resilience.
Badger wrestled with suicidal thoughts following the horrific holiday hell that killed daughters Lily, 9, and twins Grace and Sarah, 7; mother Pauline Johnson, 69, and father Lomer Johnson, 71 (who played Santa Claus at Saks Fifth Avenue). All of the victims died from smoke inhalation, save for Lomer, who died falling through the roof trying to save his granddaughters.
As we previously reported, the Christmas Day death scene was so hellish, firefighters involved in extinguishing the blaze underwent counseling after the emotionally-charged event, with some admitting they couldn't stop thinking about what they saw and experienced.