Exclusive
It's Official! Lisa Rinna Signs On To 'RHOBH' — Guess Who's Jealous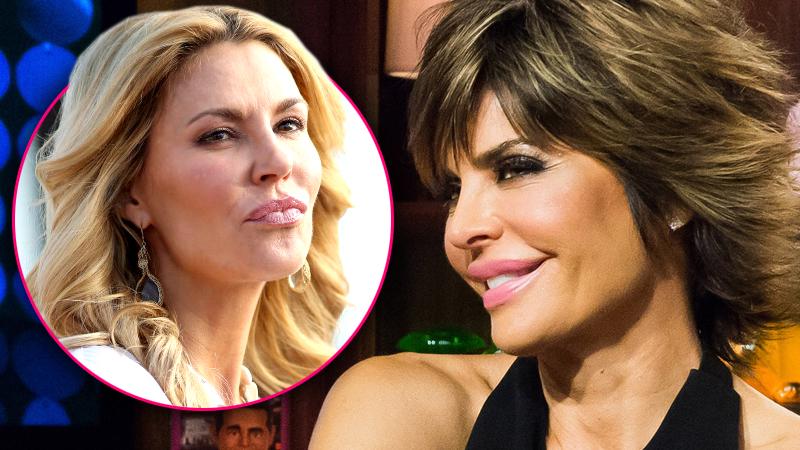 It's official! After mulling over offers to join The View and Real Housewives of Beverly Hills, Radaronline.com has lean red that actress turned reality TV star Lisa Rinna has signed on the dotted line to become a Bravolebrity — and the drama with her fellow cast-mates is already beginning.
Rinna's decision comes after she made a trial run in front of the cameras at Kyle Richards' White Party in late June. And while she was clearly a hit with the Bravo producers, who decided to make the formal offer the finally accepted, Rinna didn't exactly win over all the members of the cast.
Article continues below advertisement
An insider previously told RadarOnline.com, "Lisa is getting along with many of the ladies, with the exception of Brandi and Yolanda Foster. Brandi's problem with Lisa is that she is happily married, and has two beautiful daughters. According to Brandi, Lisa has the perfect life, and she is very jealous of that."
Last week, Glanville hit back on Twitter, insisting, "I've met Lisa Rinna several times & she was lovely & I would never be anything but happy for people with great families! #fact"
But fans weren't buying her digital olive branch, with one writing, "Yeah that is what is called a back-handed compliment . . ."
And another, @GoldengirlLisa chimed in, "Brandi doesn't get along with anyone . . . "
Indeed, as RadarOnline.com reported, the White Party also saw Glanville butt heads with former castmate Adrienne Maloof, who will be returning to the show in a limited capacity this season.
The ladies were spotted having an "out of control" verbal spat after "Adrienne attempted to have a civil conversation with Brandi," a source said. "Brandi accused Adrienne of using her to get famous, and to get back on the show."
But just days later, it appeared they had put the fight behind them when they exchanged air kisses during lunch in Beverly Hills.
Is Glanville mustering allies in anticipation of tension with Rinna? Do you think she'll be a good addition to the cast? Let us know in the comments!