Exclusive
We Want Lisa! Rinna Fielding Dual Offers From 'RHOBH' & 'The View'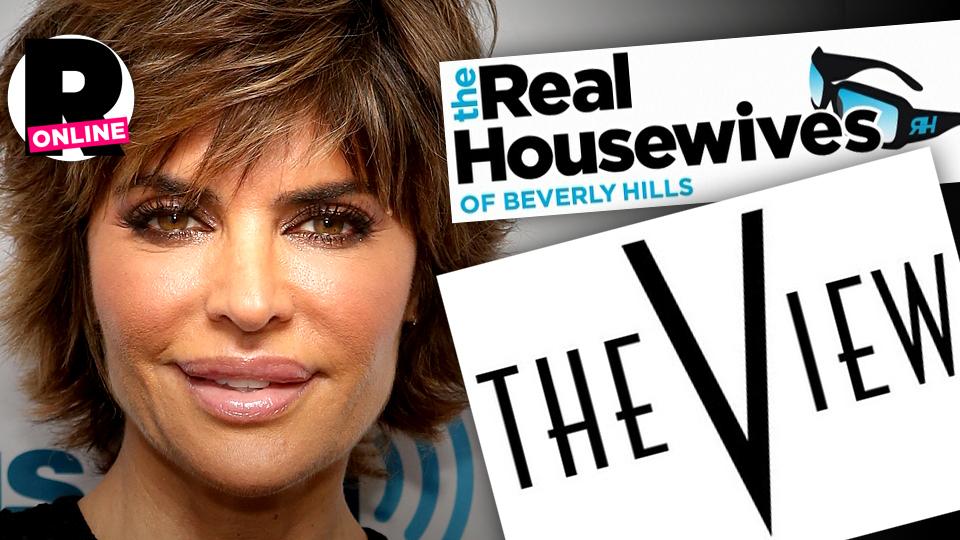 At 50 years old, Lisa Rinna is suddenly the hottest property in Hollywood! RadarOnline.com has learned that the former soap star is in serious talks to join The View — and is also being courted by producers of the Real Housewives of Beverly Hills! Only Radar has the details of her unexpected career upswing.
According to a source, ABC approached Rinna "very recently, within the last few weeks about the prospect of joining The View. She has always done extremely well when she has appeared on the show over the years."
Article continues below advertisement
"The crew really likes her," the source said. "And most importantly, the founder of the show, and executive producer, Barbra Walters does too. Lisa is very open about her life, and marriage to Harry Hamlin. She has been extremely honest about the regret she had about getting silicone injected into her lips years ago, and that just makes her even more appealing. Nothing is off limits for Lisa, and she could bring a lot to the show.
Meanwhile, "Producers of RHOBH are also hot to sign her for the upcoming season," the source said. "The show struggled last season in the ratings, and they would love to have someone of Lisa's celebrity background on the show."
For now, according to the insider, Rinna is leaning towards becoming a Bravolebrity.
"The View might have a difficult time signing Lisa because her daughters are sixteen and thirteen years old, and she doesn't want to uproot them and move to New York City," the source said. "Lisa's family life is her number one priority and wouldn't want to commute back and forth between New York City, where The View is filmed, and Los Angeles."
Article continues below advertisement
In fact, Radar has exclusively learned that Rinna made an appearance at RHOBH star Kyle Richards' notorious White Party this past weekend. Says a source, "She's dipping her toe in the water."
The View producers were left scrambling for new hosts last week, when Sherri Shepard announced she would be leaving after seven years.
However, this was old news for Radar readers because we reported last November that Sherri was "looking for new opportunities."
Jenny McCarthy then revealed​ she too would be leaving the show after only one season.
Now, he only returning cast member is Whoopi Goldberg.
Meanwhile, if Lisa "doesn't come to an agreement with The View, there is a very good chance she will join RHOBH," the source said. "Her daughters will be going away to college in the next several years and the timing couldn't be better for her to join a reality show."
Would you watch Rinna? Which show should she pick? Let us know in the comments!