Exclusive
Trouble Already! Brandi Glanville 'Jealous' Of Potential 'RHOBH' Addition Lisa Rinna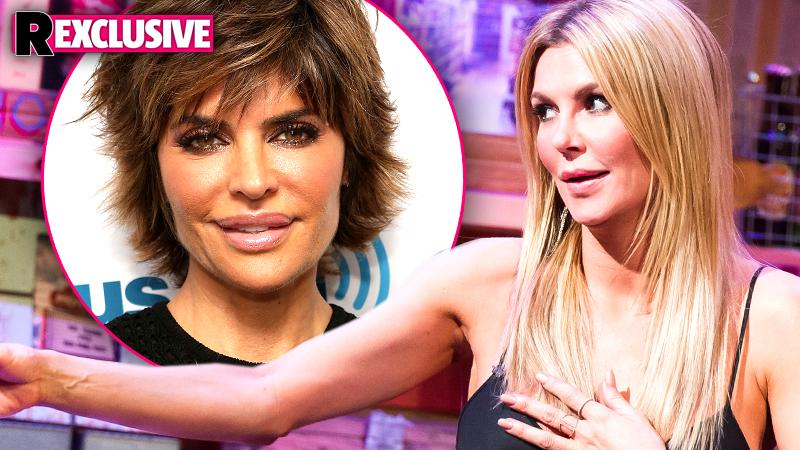 Article continues below advertisement
"Lisa had a very good time at and thinks being a part of the show could be really fun," an insider told RadarOnline.com.
But true to form, the other Housewives haven't all been welcoming of the new girl in town.
"It appears that Lisa is getting along with many of the ladies, with the exception of Brandiand Yolanda Foster," the insider explained. "Brandi's problem with Lisa is that she is happily married, and has two beautiful daughters. According to Brandi, Lisa has the perfect life, and she is very jealous of that."
Indeed, as RadarOnline.com has reported, Rinna's professional life has never looked better, with both Bravo execs gunning to give her a RHOBH spot, and ABC honchos hoping she'll join The View.
According to a source, Rinna was approached "very recently, within the last few weeks about the prospect of joining The View. She has always done extremely well when she has appeared on the show over the years."
"The crew really likes her," the source said. "And most importantly, the founder of the show, and executive producer, Barbara Walters does too. Lisa is very open about her life, and marriage to Harry. She has been extremely honest about the regret she had about getting silicone injected into her lips years ago, and that just makes her even more appealing. Nothing is off limits for Lisa, and she could bring a lot to the show.
Article continues below advertisement
Meanwhile, "Producers of RHOBH are also hot to sign her for the upcoming season," the source said. "The show struggled last season in the ratings, and they would love to have someone of Lisa's celebrity background on the show!
For now, the insider said, Rinna is leaning towards becoming a Bravolebrity.
Rinna is no stranger to reality television having her own series with husband, Hamlin, which was only canceled after one season.
She also has famously appeared on Celebrity Apprentice and returned for the all star version.
But for now, Rinna is providing just what RHOBH producers want — even though she hasn't officially signed on.
"Lisa Rinna will add much needed drama to the show, because it had suffered a significant ratings decline last season," the source said. "Having the cat fights and screaming matches is what the show needs for it to be a success!"