Exclusive
Lady Gaga Stole The Pop Hit 'Judas,' Singer Claims In Federal Court Appeal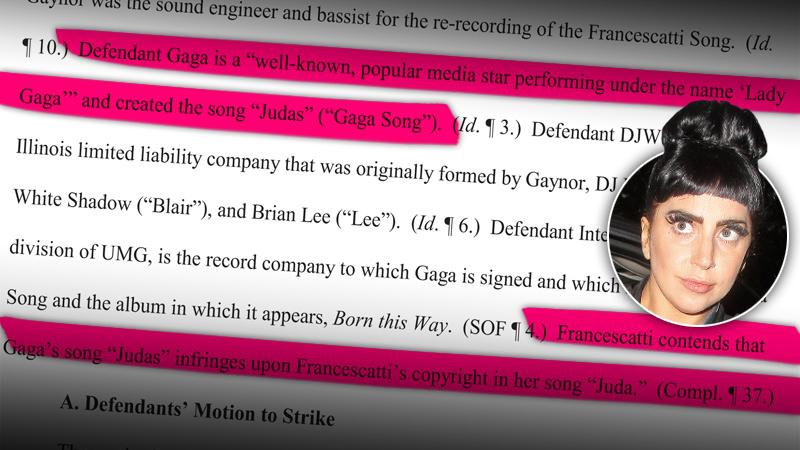 Article continues below advertisement
Gaga has vehemently denied stealing the song and says she took nothing from Francescatti.
"Defendants had access to and actually copied the protectable expression embodied in Francescatti's song," the new June 30 filing claims.
"Gaga's song sounds substantially similar to Francescatti's… Francescatti contends that Gaga's song 'Judas' infringes upon Francescatti's copyright in her song 'Juda.'"
The battle between Gaga and Francescatti has waged on for more than a year, but the Federal Court ruled in Gaga's favor last month determining that the two songs are not substantially similar and that there was "not sufficient to give rise to a finding that the Gaga song has captured the total concept and feel of the Francescatti song."
Furthermore, the ruling stated "Judas" and "Juda" did not "share enough unique features to give rise to a breach of the duty not to copy another's work" and the case was dismissed.
But Francescatti isn't giving up and filed the June 30 Federal Court appeal in hopes they will reverse the decision.
Now Gaga will once again have to defend herself against the accusation she stole from the relatively unknown Chicago-based artist.