Jessica Simpson's Mom Attended Her Wedding With A Married Man, Who Pleaded With Court To Finalize His Divorce Before The Nuptials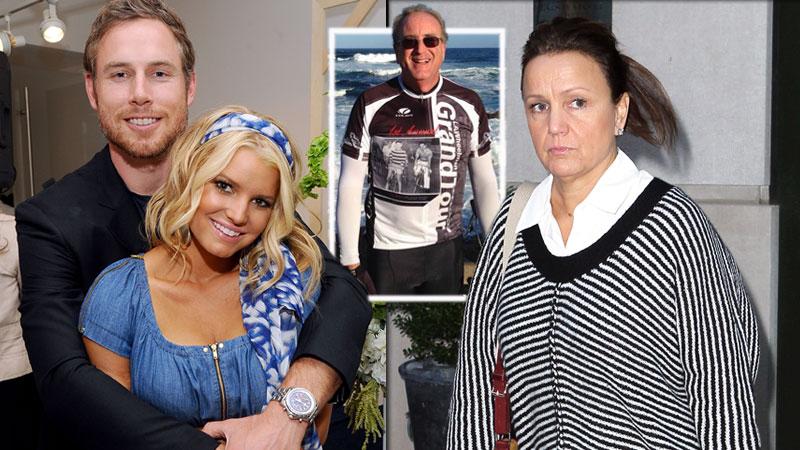 Jessica Simpson's mother has found love again — but it's with a married man!
According to a new report from The National ENQUIRER, Tina Simpson has been seeing landscaper Jon Goldstein and even brought him to her daughter's lavish wedding to Eric Johnson on July 5.
The problem, according to court documents obtained by the ENQUIRER, is that Goldstein was still married to his estranged wife at the time and even pleaded with the court to rush his divorce because of a "high-profile event I need to attend as an unmarried man."
Article continues below advertisement
In the court documents filed on June 20, Goldstein, 51, claimed his wife agreed to the split but that they would settle custody and finance issues later if the marriage would just be legally dissolved.
"I have a personal event taking place the first of July," Goldstein declared, begging to push up the judge's July 7 hearing.
"It is a high-profile event, and I need to attend as an unmarried man."
But a source tells the ENQUIRER his request was denied and he attended the wedding with Tina, 54, as a married man.
"The judge denied Jon's request. Neither Tina nor Jess was happy about that," the source said.
"Jon was still legally married at the time of Jess' wedding. They were hoping that little detail would remain hidden."
And after all that, Goldstein's divorce was finalized just days after Jessica's nuptials, on July 9.
To find out more about Tina and Jon's relationship, including how the two met and how long they've known each other, pick up the latest issue of The National ENQUIRER.