'Not Pretty Enough!' Critics Slam Gwyneth Paltrow's Audrey Hepburn Tribute — Is She Really The Most Beautiful Woman Alive?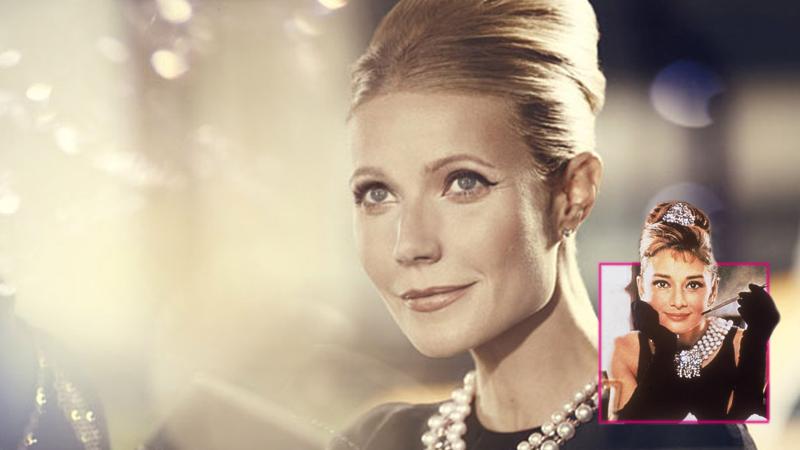 More than one year after Gwyneth Paltrow's controversial crowning as the Most Beautiful Woman Alive, the Goop guru's looks are coming under fire yet again. After Paltrow debuted a new Max Factor campaign that shows her paying tribute to Audrey Hepburn, legions of the Breakfast at Tiffany's star's fans took to Twitter to bash the actress, claiming she is "not pretty enough" to try to imitate Hepburn!
Article continues below advertisement
"She's not pretty enough to be Audrey!" @Jaspiehorn wrote.
"Worst casting ever!" @mariamzadeh chimed in. "Gwyneth could never play Audrey…."
"She's not even half the woman Audrey Hepburn was," @DestineeDouty wrote.
And @lainieamber simply called the comparison "the funniest thing I have heard all day!"
Paltrow also attempted to pay homage to Madonna, Farrah Fawcett and Brigitte Bardot in the campaign, but none have ignited as much firestorm as her tribute to the slim brunette.
Still, at least one person seems to find her appealing these days: As RadarOnline.com has reported, Paltrow appears to be "consciously recoupling" with her husband Chris
Martin, as the two have been spotted together several times after announcing a split earlier this year.
Do you prefer Paltrow or Hepburn? Let us know in the comments!