Clint Eastwood's New Girlfriend Married For Only ONE YEAR Before Divorcing -- Inside The 'Hellish' Union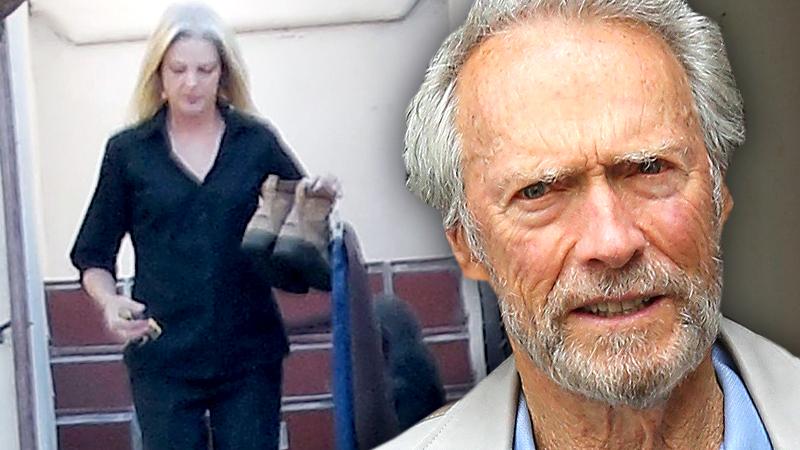 Coming out of an 18-year-long marriage, Clint Eastwood knows commitment. Unfortunately for the Dirty Harry star, his new girlfriend doesn't.
Christina Sandera's previous marriage lasted only 11 months, according to her divorce documents obtained by The National ENQUIRER. An insider told The ENQUIRER that Eastwood won't be too happy to hear about her short-lived union.
"Finding out Christina couldn't last in a marriage for even a year certainly won't make Clint's day – and could make him question whether she's marriage material," the source said.
Article continues below advertisement
The legal documents filed reveal that Sandera's then-husband, Paul Wainscoat, filed for divorce in June 2003, citing "irreconcilable differences." The ENQUIRER tracked down Sandera's ex, a Carmel, Calif. bakery owner, he said he didn't know his ex-wife was attached to the Gran Torino star. But he did have something to say to the actor.
"My marriage was hell – I wish Clint all the luck in the world with that woman," Wainscoat told The ENQUIRER.
"And when Clint's working in Los Angeles, they live in the lap of luxury there."
Oscar winner Eastwood reportedly is worth $375 million, but he signed an ironclad prenuptial agreement with Dina Eastwood after having to pay his first wife $25 million in the divorce. Now, the insider revealed that Sandera is anxiously awaiting the actor's divorce from Dina to finalize so they can move on.
"I think Christina would like Clint's divorce to be over – then they can really begin living their new life together."