Christie Brinkley, Vindicated! Her Cheating Ex Peter Cook's New Wife Moves Out After His Reportedly Numerous Infidelities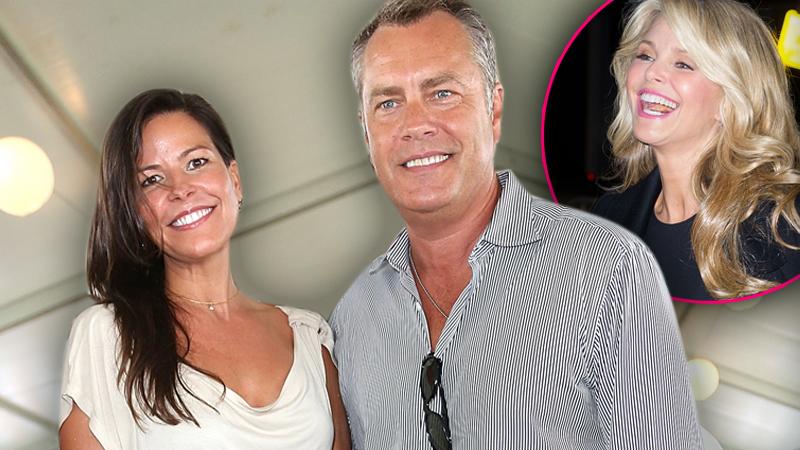 Once a cheater, always a cheater!
Eight years after his severely bitter split from Christie Brinkley and their subsequent financial and custody battle, the model's
unfaithful ex husband, Peter Cook, has legally separated from his wife, Suzanne Shaw— and sources tell the New York Post's Page Six that his infidelities are to blame.
"Suzanne stood by Peter for years, through all his battles with Christie, but he lied to her and completely misrepresented himself. She repeatedly caught him cheating," an insider told the paper.
Article continues below advertisement
Shaw, who was wed to Cook, 55, for more than six years, left their Hamptons home in February with her teenage daughter after filing for separation.
Cook's lawyer, John J. Fellin, denies his client cheated.
"The separation agreement does not mention, in any way, infidelity by Mr. Cook, and any such allegations to that end are without merit," he told The Post.
Brinkley, 60, and Cook are still at each other's throats years after they split amid allegations he cheated with his 18-year-old assistant, Diana Bianchi. The National ENQUIRER recently reported that the pair has been battling over custody issues with their 16-year-old daughter, Sailor.
"The sad reality is, almost eight years later, Christie is still mired in our divorce and hatred of me which has been irreparably damaging to our children," Cook recently told RadarOnline.com.