Christie Brinkley Slams Ex Husband, Calls Him A 'Narcissist'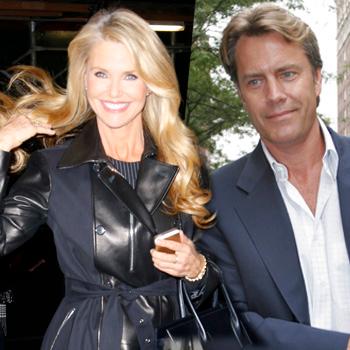 Christie Brinkley went through a nasty divorce with her cheating husband Peter Cook, and now she's slamming him as a "narcissist" and says she wants to let other women know that they are "not crazy."
The stunning 59-year-old supermodel and the architect fought during their vicious split and she took to her Twitter account to get the word out that she doesn't want other women to deal with what she went through.
Article continues below advertisement
"My inbox is full of letters from women like me who were married to a narcissist," Brinkley wrote about the messages she receives from women who were married to similar men.
As RadarOnline.com previously reported, Cook and Brinkley agreed never to speak to each other again with a "no verbal contact order" after their acrimonious divorce where he admitted that he cheated on her with an 18-year-old woman.
Brinkley posted a lengthy message on her Facebook page detailing how the organization One Mom's Battle can help other women deal with a narcissist.
"With One Mom's Battle you don't need to go through the ordeal of divorcing or dealing with a narcissist alone. Others are facing surprisingly similar experiences. Everyone's battle is different, but once you get to court, they funnel you into the same channels... and One Moms Battle will be there for you as a beacon of clarity, on this page you will garner sound advice by others navigating the same stormy waters!
MORE ON:
Christie Brinkley
Article continues below advertisement
"You are not alone, you are not crazy, and someday you will start to whisper thank you to the darkness... thank you to the pain, the fear the struggle even thank you to the narc ....because in the darkness you will find light you never knew you had inside your heart, strength you never imagined."
Brinkley has two children with Cook, her son Jack and her doppelganger daughter Sailor , with whom she's been modeling with lately.
A source close to Brinkley reached out to RadarOnline.com on Wednesday to reveal that the former supermodel meant no ill-will towards her ex.
"Christie's intention was to try and help the hundreds of woman who write her asking for advice on their personal struggles with divorce. While she cannot answer every single letter, she was just trying to guide them to these wonderful help groups who deal with these related issues," the pal told RadarOnline.com.
" She was not slamming her ex Peter Cook, but just trying to provide a resource for the many woman who've reached out."