Exclusive
Cameron Diaz & Jason Segel 'Rude To Fans' After 'Sex Tape' Premiere In NYC — 'Their Attitudes Were Disgusting,' Says Eyewitness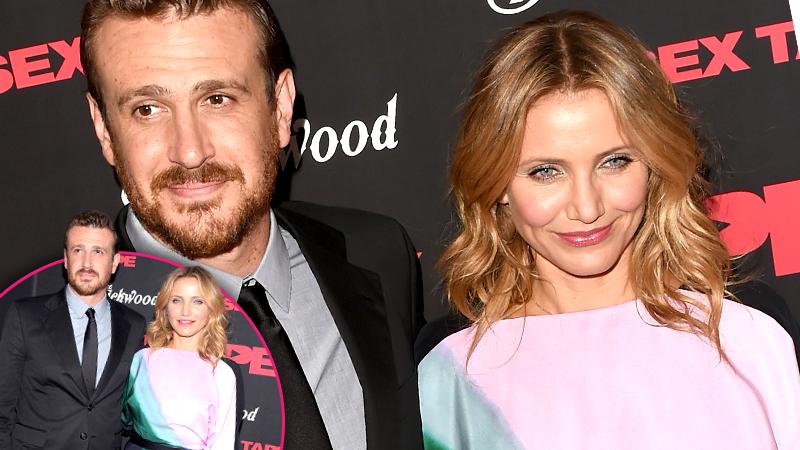 Cameron Diaz and Jason Segel dazzled on the red carpet at the New York City premiere of their flick Sex Tape , but off the carpet the pair was a flop with fans, RadarOnline.com is exclusively reporting.
According to several eyewitnesses, fans were shocked at how "awful" Diaz, 41, and Segel, 34, were to their admirers at the Regal Union Square Theater on Monday when approached for photos and autographs.
Article continues below advertisement
"It's not like the fans were following them at a hotel or restaurant, it was a film premiere with fans," one eyewitness told Radar.
"Both of their attitudes were disgusting."
After waiting hours for a chance at meeting the movie stars, the fans were ignored — and even "lectured" by Diaz, as one fan put it.
"When a 20-something fan asked Jason for a photo as he left the premiere he said, 'No' and literally slammed the car door right in the fan's face. People gasped, that's how bad it was," the source said.
"And when Cameron was spotted, she also refused the fans telling them, 'If I did it for you I'd have have to do it for everyone' before storming off."
Although Segel attended the after-party, fans spotted both he and Diaz jetting from the theater before the movie even started.
"Cameron was as unfriendly as can be and it was really disappointing. And Jason was downright nasty to his fans," another insider told Radar.
"There were literally only four of five fans waiting and asking for them when they left. It was not a huge crowd and would have taken less time for them to sign an autograph or take a picture rather than giving a lecture about not doing it."
Is it disappointing to hear negative eyewitness accounts about your favorite A-list celebs? Sound off in the comments below…