TMI! Cameron Diaz Devotes 367 Words Of New Book To Her Below-The-Belt Grooming Habits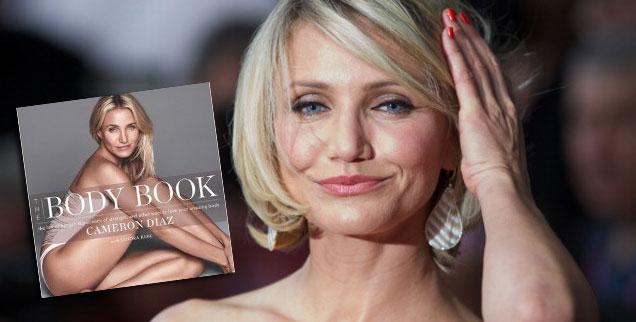 Cameron Diaz has never been shy about going below the belt when it comes to discussing personal grooming habits. Earlier this year, she publicly described a friend "who is obsessed with having a 70s bush" during Britain's Graham Norton Show. The mystery friend was widely assumed to be Gwyneth Paltrow, but could Diaz have been talking about herself? The actress-turned-author waxes poetic (no pun intended) in a section of her new health guide The Body Book titled "In Praise of Pubes".
Article continues below advertisement
"I hear that there's a big fad these days of young women undergoing laser hair removal on all of their lady bits," Diaz writes. "… Personally, I think permanent laser hair removal sounds like a crazy idea. Forever? I know you may think you'll be wearing the same style of shoes forever and the same style of jeans forever, but you won't. The idea that vaginas are preferable in a hairless state is a pretty recent phenomenon, and all fads change, people."
Then -- fair warning -- Diaz gets a little graphic. "Pubic hair also serves as a pretty draping that makes it a little mysterious to the one who might be courting your sexiness," Diaz intones. "Pubes keep the goods private, which can entice a lover to come and take a closer look at what you have to offer. Also, let's be honest: just like every other part of your body, your labia major is not immune to gravity. Do you really want a hairless vagina for the rest of your life?"
She continues, "It's a personal decision, but I'm just putting it out there: Consider leaving your vagina fully dressed, ladies. Twenty years from now, you will still want to be presenting it to someone special, and it would be nice to let him or her unwrap it like the gift that it is."
After nearly 18 months slaving away on her prose, Diaz released the book on December 31.
Will you buy her body and health advice guide? Why or why not? Let us know in the comments!