Exclusive
Monster Mom? Bethenny's Pic In 4-Year-Old Daughter's PJs Was 'Desperate' PR 'Stunt,' Slams Source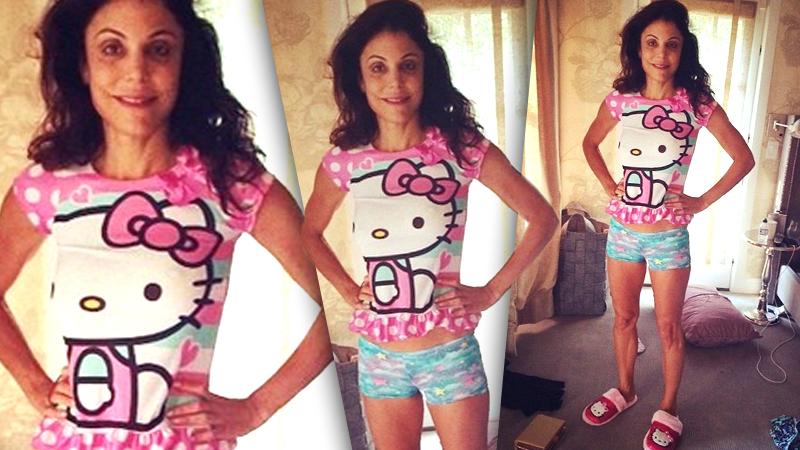 Forget size zero. Bethenny Frankel set a new low for slim celebs when she posed for a picture wearing 4-year-old daughter Bryn's pajamas over the weekend. Though Frankel, 43, laughed off the subsequent criticism, insisting it was just a moment of mommy-daughter bonding, an insider tells RadarOnline.com that it was actually a calculated PR "stunt!"
The photo, posted on Sunday, was captioned, "This is my daughter's nightgown and PJ shorts. Think we're ready to start sharing clothes yet?"
Article continues below advertisement
Now, an insider scoffs at the former Real Housewives of New York City star's latest antics, slamming the post as "nothing more than a stunt. She's trying to generate publicity in an attempt to stay relevant."
"The woman is absolutely desperate for attention," the source said. "There is no one better at understanding the media, and doing something to create a lot of buzz. It's just who Bethenny is. She has nothing going on right now besides Skinnygirl. It's truly sad, and certainly can't be a good thing emotionally for Bryn."
Responding to the backlash Frankel received from fans after posting the pic, on Monday, she tweeted, "BREAKING NEWS! World Scandal: Former reality star, failed talk show host & cocktail maven jokes by wearing her kids' pjs! #itcantbetrue...When ur 4 year old peanut says "mommy please put my dress on" & giggles uncontrollably, u do what ur told."
The insider says that Frankel's attempt to deflect the criticism by saying Bryn made her do it "is just twisted. Why do you have to take a picture of it and post it on social media? Pathetic."
Meanwhile, the 43-year-old former reality star has other problems to worry about, as she continues a bitter divorce battle with ex-husband Jason Hoppy. The couple only recently settled the custody portion of their suit, but other issues remain.
Do you think Frankel's photo was harmless fun or "pathetic"? Let us know in the comments!