Real Humiliation In New York: Knee Deep In Cantankerous Custody War, Skinnygirl Bethenny Frankel Ditches Her Anemically-Attended Book Signing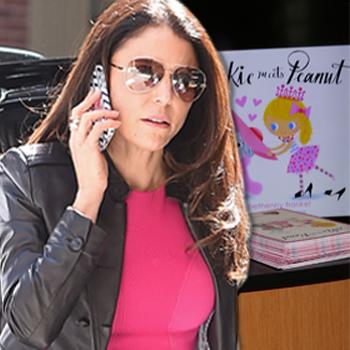 Bethenny Frankel's had better weeks.
In the midst of a fierce, mudslinging fest with estranged husband Jason Hoppy over custody of their daughter, Bryn, the 43-year-old reality star got a reality check on her fading celebrity Thursday, as a book signing she headlined drew approximately FOUR fans, leaving event organizers to scamper for warm bodies to soothe her ego before she made an early exit.
The miscast talk show host showed up to the Javits Center in Manhattan for a 2 p.m. signing of her latest literary endeavor, a children's book titled "Cookie Meets Peanut" — the problem was that no one else did!
Article continues below advertisement
"At 2:15 p.m., there were four people in line for Bethenny," an insider told the NY Post. "Representatives for her publisher were sent out around the expo to recruit people to come to her stand. Through sheer hard work they managed to get some people over. After blaming others for the poor turnout, Bethenny left the show early."
The paper's source went on to say that while she was slated to remain at her booth until 3 p.m., she left at least 20 minutes early in light of the embarrassing turnout.
"She left — there really weren't that many people who showed up," the source said. "I don't think she stayed past 2:30."
A Franker insider, however, told the paper that at least 100 people showed up to see the reality star, and that she stayed until 2:45 p.m.; Frankel herself tweeted, "Hey everyone! Thanks for coming today to the 'cookie and peanut' signing. You were all so sweet AND i made it to school pickup!"
Frankel and Hoppy's legal battle goes back to court June 11.