Fake Smiles Hide Fighting Feelings! Tense Bethenny Frankel And Jason Hoppy Reunite For Daughter's Birthday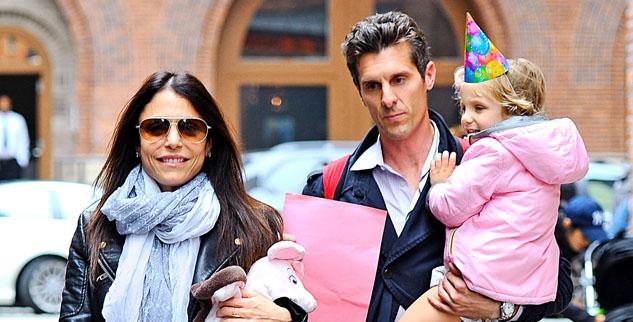 With a smile frozen on her face, Bethenny Frankel had a tense exchange with her estranged husband Jason Hoppy on their daughter's birthday and RadarOnline.com has the photos from their icy day together.
Going through one of the nastiest splits in Hollywood, Frankel, 43, and Hoppy, 42 currently share custody of their daughter Bryn Hoppy, who turned four this week.
Wearing a pair of leather pants and a huge blue and white scarf, the Skinngirl mogul pasted a smile on her face as Hoppy carried Bryn in his arms in New York City.
Article continues below advertisement
However, according to eyewitnesses observing the couple, their brief time together was tense and they seemed to bicker over who would carry the child.
Frankel was spotted trying to take Bryn from Hoppy's arms but he refused to hand the child over to his soon-to-be-ex-wife until they reached the car.
As RadarOnline.com previously reported, Hoppy wants to settle the divorce if Frankel will give him $10 million but she said no way to his "outrageous" demand.