Damage Control? Bethenny Frankel Told To Settle Custody Case Immediately, Or Risk Airing Her Dirty Laundry To The Public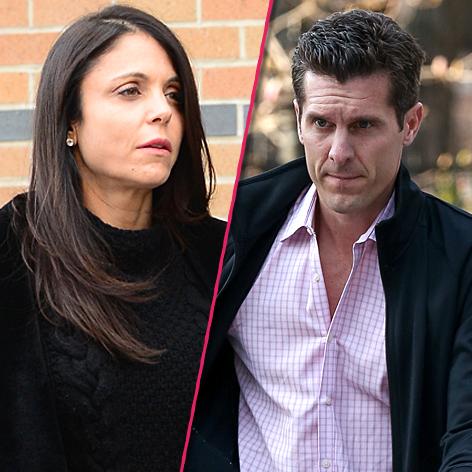 Bethenny Frankel was told by her business advisors to quietly settle her custody dispute with estranged husband Jason Hoppy, of their daughter, Bryn, or else tawdry details about her personal life will go public when the pharmaceutical sales executive testifies at the trial this week, RadarOnline.com is exclusively reporting.
The failed talk show host has been told "to just settle the custody case with Jason, and agree to joint custody, because there is just no way a judge will award her sole custody ," a source told RadarOnline.com. "Jason is a very involved dad in Bryn's life. Furthermore, Jason will testify on his behalf regarding some shocking details involving his ex.
Article continues below advertisement
"Bethenny's camp is concerned it could really damage her SkinnyGirl brand, but she isn't taking anyone's advice, and won't voluntarily agree to sharing custody of Bryn."
On Wednesday, Frankel's bitter courtroom battle began as she faced off against her estranged husband, taking the stand to slam him and beg a judge to rule that she is the more fit parent of the two.
The 43-year-old mogul's lawyer started off the contentious showdown, telling the court that Hoppy, 42, showed his "true side" when the cameras were off.
"He threatened to destroy her," her attorney Allen Mayefsky said during his opening statements, according to the NY Daily News. "He had her followed and spied on, along with their daughter."
Mayefsky also revealed that Hoppy would hold "a recorder to her face," and said he has "hundreds of tapes" he plotted to use against her.
"Ms. Frankel is the more balanced, objective and fit custodial parent," Mayefsky said.
Article continues below advertisement
Hoppy's attorney, Bernard Clair, slammed the former Real Housewives of New York City star, stating that "Bethenny Frankel's priority is Bethenny Frankel."
Frankel claimed the Hoppy was vicious to her, saying: "''You're dead to me. I want nothing to do with you. You think I want to be with you on the holidays? You're a piece of sh*t. You're garbage. You have no idea what I've got on you.'"
She said Hoppy told her he had an investor who would help him pay his legal fees, and admitted to the judge that she did refer to him as "white trash."
The trial is expected to last for at least three days, and among the witnesses will be a a court-appointed custody evaluator, who met with Frankel and Hoppy separately leading up to the legal showdown.
Hoppy's parents are also expected to testify on behalf of their son, and "plan on telling the court what an amazing dad he is, and how involved they are in Bryn's life," the source added. "Bethenny doesn't have any family that will take the stand for her, because nobody would agree to do it.
"Even after all of this messiness, Jason believes that Bryn needs her mother, and would never dream of taking that away from her."
We'll keep you updated on the latest in this story, right here on Radar.