Exclusive
Bethenny Frankel, Jason Hoppy Divorce Takes A Heartbreaking Twist: Judge Orders 3-Year-Old Daughter Bryn To Be Evaluated By Child Psychiatrist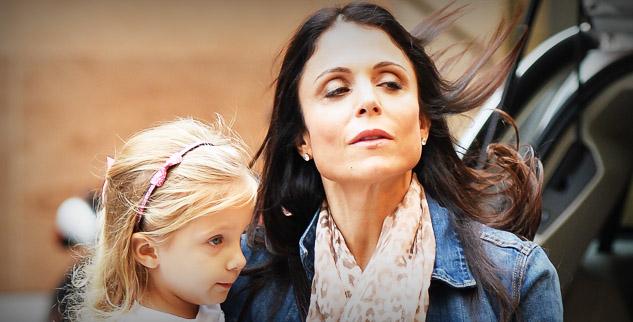 Bethenny Frankel and Jason Hoppy's bitter and drawn-out divorce has taken a sad turn: The pair's three-year-old daughter, Bryn, has been ordered to undergo a psychiatric evaluation as both parents feud over custody, RadarOnline.com has exclusively learned.
In a decision handed down on March 28, Manhattan Supreme Court Justice Ellen Gesmer ordered that a neutral forensic evaluation conduct an examination of Bryn, a source revealed.
Article continues below advertisement
The doctor — who RadarOnline.com has chosen not to name — specializes in child and adolescent psychiatry.
What's more, the court ordered that Frankel, 43, and Hoppy — whom the ex-Real Housewife of New York split from in December 2012 after almost three years of marriage — must turn over all past mental and health records for their daughter, RadarOnline.com has been told.
It could be a defining moment on which way the court will rule on the custody of Bryn since the doctors' findings and evaluation could find in favor of one parent over the other.
As RadarOnline.com previously reported, Frankel and Hoppy were back in court last week for an emergency hearing in the wake of revelations that the former talk show host had been named in another child support case case.
British heiress Annabelle Bond has sued her former fiance — billionaire Warren Lichtenstein — and named Frankel as his girlfriend.
Bond filed suit Mar. 28 in New York Supreme Court claiming that Lichtenstein is a "deadbeat father" who owes her $570,110.05 in back child support, while living an "extravagant playboy lifestyle" with Frankel. She later denied the pair was an item and has most recently been linked to Michael A. Cerussi III, who works in finance.
As for her own court case, Frankel and Hoppy remain deadlocked on any agreement regarding the custody of their daughter and a source told RadarOnline.com: "Jason would like to get the divorce and custody settled, once and for all but Bethenny is making it impossible."