New Tell-All Threatens To Rip The Lid Off Baseball's Steroid Scandal: Claims Of Alex Rodriguez' Shocking Link To Convicted Cocaine Dealer AND MLB's Secret Involvement Reported In Book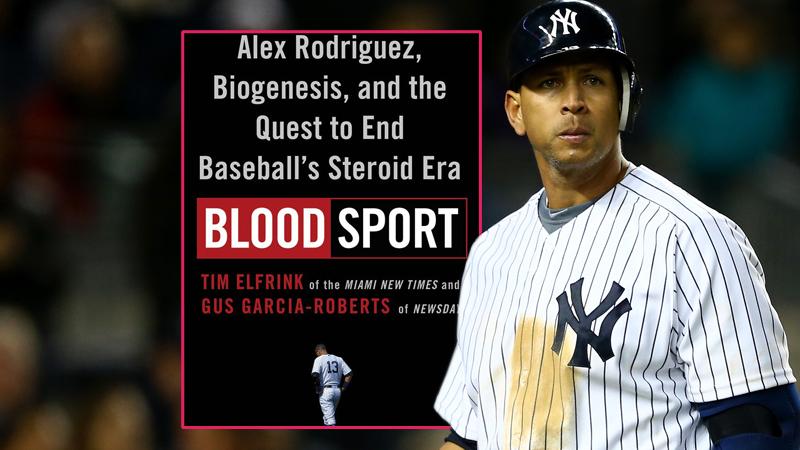 Alex Rodriguez has shied away from the spotlight since dropping his lawsuit against Major League Baseball in February— but his name is popping up again for all the wrong reasons.
In their explosive new tell-all, Blood Sport: Alex Rodriguez, Biogenesis, and the Quest to End Baseball's Steroid Use, sports reporters Tim Elfrink and Gus Garcia-Roberts allege the New York Yankees hotshot— who was infamously suspended from playing in the 2014 season for using performance-enhancing substances— not only had an ongoing relationship with disgraced Biogenesis founder Tony Bosch, but had a confidante in his entourage with a sordid criminal past.
Article continues below advertisement
According to Elfrink and Garcia-Roberts, the 28-year-old slugger's cousin, best friend and longtime personal assistant, Yuri Sucart, facilitated Rodriguez' doping and was convicted of selling a controlled substance.
In Rodriguez' downtrodden New York City neighborhood Washington Heights, Sucart was caught selling cocaine to an undercover cop on May 13, 1993. He plead guilty to felony criminal sale of a controlled substance, and spent several months in Riker's Island prison.
"This piddling drug sting had lasting effects in Alex Rodriguez' steroid saga," Elfrink and Garcia-Roberts write.
The book also alleges Major League Baseball had an explicit knowledge that their all-star player was using a powerful anabolic steroid in 2007— the year he was named the league's best hitter for the third time.
According to the tell-all, Rodriguez applied for a "therapeutic use exemption," requesting to use banned substance testosterone before the 2007 season. A doctor employed by MLB granted the exemption, meaning he freely used the steroid the entire year.
The disgraced slugger and playboy, who has dated Hollywood starlets including Kate Hudson and Cameron Diaz, denied using performance-enhancing substances in January, even after he received his suspension from MLB.