He's Out! Alex Rodriguez Suspended For Entire 2014 Season After Arbitrator Upholds Most Of MLB's Ruling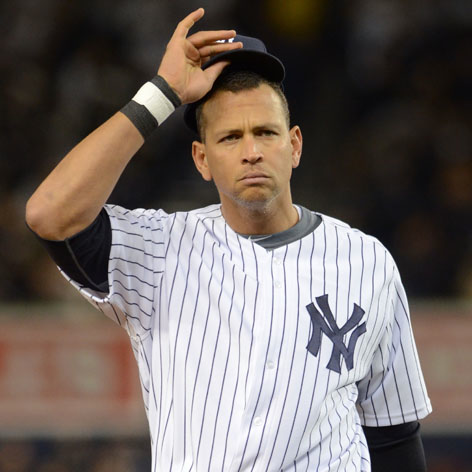 The fat lady hasn't yet sung but it is just about over for Alex Rodriguez and baseball.
On Saturday, an independent arbitrator upheld the majority of the Major League Baseball's 211 game suspension.
A-Rod had appealed MLB's decision and today was slammed with the arbitrator's ruling -- he's out for 162 games, meaning he can't return until 2015 when the New York Yankees superstar will be 40.
The suspension is the longest in MLB history for doping, and will cost the third baseman his entire $25 million salary, reports the New York Times.
Article continues below advertisement
Rodriguez, who previously dated Madonna and Cameron Diaz, is vowing to continue the fight. In a statement issued after the ruling was issued, he said:
"This is one man's decision, that was not put before a fair and impartial jury, does not involve me having failed a single drug test, is at odds with the facts and is inconsistent with the terms of the Joint Drug Agreement and the Basic Agreement, and relies on testimony and documents that would never have been allowed in any court in the United States because they are false and wholly unreliable."
Rodriguez was suspended by Major League Baseball in August for the "use and possession of numerous forms of prohibited, performance-enhancing substances."