Confessions Of Hollywood's High-Paid Escorts -- Cheating Husbands, Threesomes & Secret Sex Tapes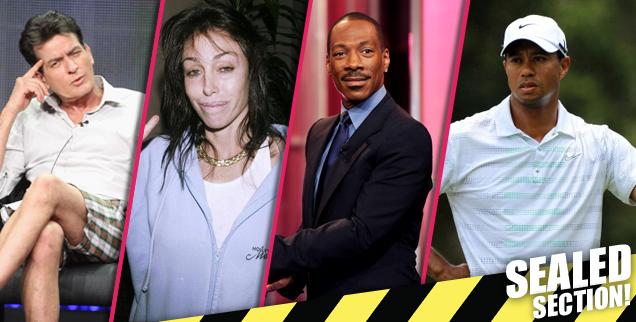 From Spitzer to Sheen, the escorts are talking, and RadarOnline.com is listening! Check out this gallery.
Article continues below advertisement
Steve Ward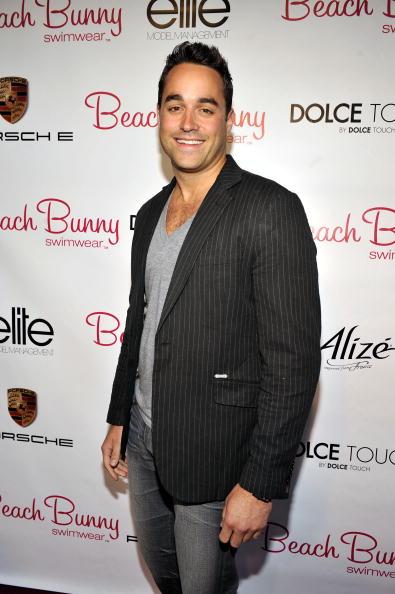 Steve Ward: As RadarOnline.com has reported, reality television matchmaker Steve Ward was ALLEGEDLY caught on tape promising to cast a high-priced call girl on his VH1 show Tough Love in exchange for sex. And she provided a shocking audio tape to back up her claim—on which a man who allegedly is Ward propositioned the woman at the W Hotel in Hollywood, Calif., last December. The prostitute CLAIMS SHE consummated the deal but Ward didn't pay for sex, RadarOnline.com learned. Ward has yet to comment publicly on the audio recording, but RadarOnline.com has reported that the VH1 reality star is privately threatening to sue the woman.
Farrah Abraham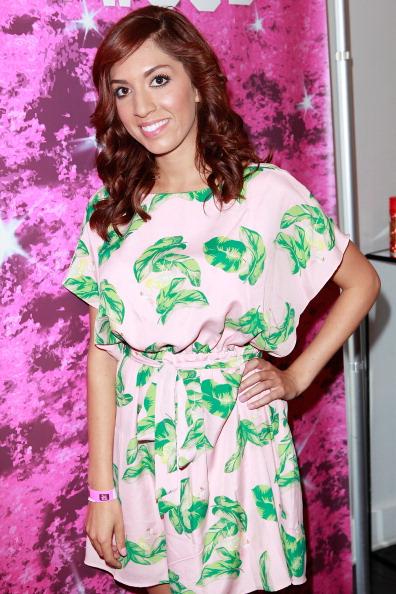 Farrah Abraham: Is the Teen Mom turned XXX porn video star moonlighting as an escort? NO! BUT Farrah's ex-BFF, Myla Sinanaj, claimed to RadarOnline.com the reality star has been working as a professional "sugar baby," flying out to spend time with rich men – for a fee – that she meets through an a website. RadarOnline.com didn't suggest Farrah provided anything more than company to the men. Still, Myla said Farrah tried to convince her to join the sugar daddy site, but she refused. In text message correspondence obtained by RadarOnline.com, Farrah admitted using a website to find millionaires. But later, Farrah denied Sinanaj's claims to OK! Magazine: "I don't escort and never have," she said. However, sources told RadarOnline.com Farrah just nabbed a role playing a hooker on Days of Our Lives!
Article continues below advertisement
Michelle Braun/Tiger Woods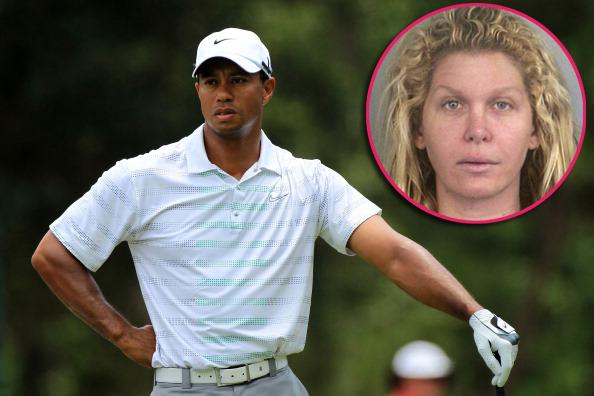 Michelle Braun/Tiger Woods: In 2009, Hollywood madam Michelle Braun told the New York Daily News that Tiger Woods was into threesomes and shelled out more than $60,000 to play around with high-priced hookers. "One of his favorites was Loredana Jolie," Braun told the Daily News, describing the gorgeous blond as a Playboy model. "He went out with her four or five times. She took part in group sex." The golf champ "had a pretty big appetite for women" added Braun, whose escort service was closed due to legal problems. "He was rarely with just one girl. He liked three-ways."
Article continues below advertisement
Eddie Murphy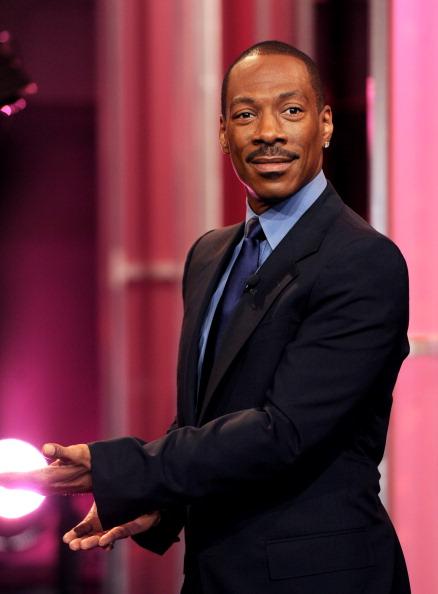 Atisone "Shalomar" Seiuli/Eddie Murphy: In 1997, Eddie Murphy was stopped by police after picking up transvestite prostitute Atisone "Shalomar" Seiuli, 20. Murphy was set free after claiming he was just giving Shalimar a ride--but Shalimar later told the National Enquirer that Murphy gave her $200 and asked her to model lingerie for him. The actor staunchly denied he was up to anything naughty: "I'm married with three children. I'm not going to be out there screwing hookers off the street or anything like that." In 1998, Seiuli accidentally fell to his death off his apartment building; sources said he was allegedly working on a book disclosing his many Hollywood clients.
Article continues below advertisement
Alex Rodriguez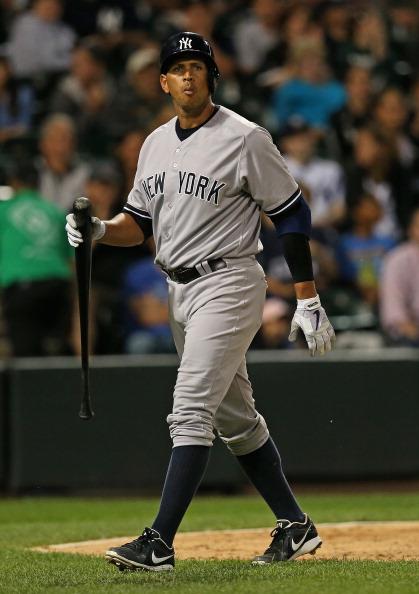 Kristin Davis/Alex Rodriguez: In 2009, sources who worked with former Manhattan madam Kristin Davis told the New York Daily News that she set up the Yankees player with some of her women as well as herself (while he was married). Rodriguez became a repeat customer of Davis' agency, two former employees claimed. The former agency workers said A-Rod hired prostitutes more than six times, often meeting them at the Four Seasons Hotel. According to the Daily News sources, Alex also wanted to date the Madam! Davis said coyly, "In regard to Alex, all I can say is our paths have definitely crossed personally and professionally." At the time the story was published, A-Rod declined to comment.
Article continues below advertisement
Eliot Spitzer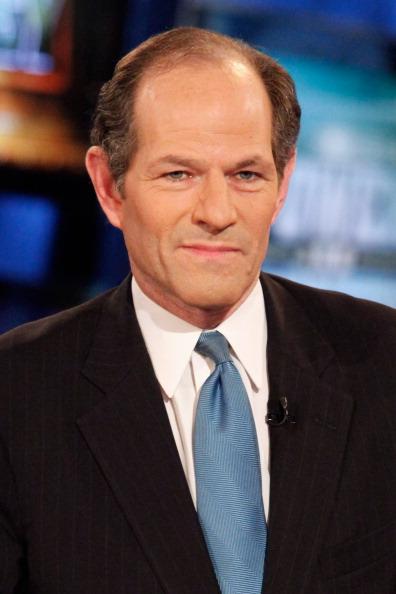 Ashley Dupre/Eliot Spitzer: Ashley Dupre derailed New York Gov. Eliot Spizter's political career when it was revealed in March 2008 that she had had sex with him for money. The scandal-plagued escort told People magazine later that year, "Some guys, they want to have conversations and really get to know each other. With him, it clearly was not like that. It was more of a transaction, strictly business." Last year, Ashley had a baby girl, Izabel, with her fiancé, asphalt heir Thomas Earle.
Article continues below advertisement
Charlie Sheen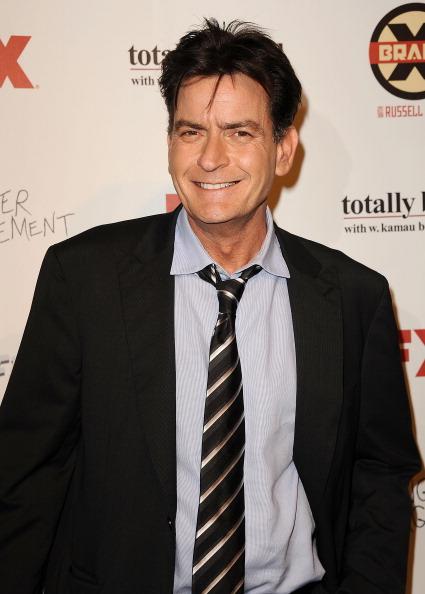 Charlie Sheen: RadarOnline.com reported in 2011 that an unnamed Los Angeles madam said she supplied Hollywood wild man Charlie Sheen with "hundreds" of call-girls. And the madam, who went by the name Felony, told RadarOnline.com Charlie made a sex tape with some ladies for hire: "He was talking about performing in front of the camera. He goes, 'Let's call it Charlie's Devils!' Charlie's got the tape. I gave it to him afterwards," the madam said. "He was keeping it so he could practice."
Article continues below advertisement
Charlie Sheen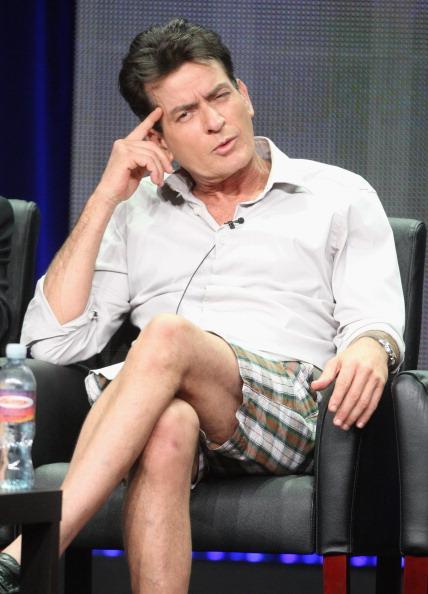 Prostitute/Charlie Sheen: A source told RadarOnline.com that well-known hooker enthusiast Charlie Sheen fancied one girl in particular and sometimes paid her a whopping $25,000 per night to be with him. And that wasn't all he did! "This one girl that Charlie really likes had insecurities about her vagina so she begged Charlie to get her a vaginal rejuvenation surgery to make it prettier. And he did. He got her the surgery, and he also bought her a new car," the source said.
Article continues below advertisement
Joe Simpson
Joey Anderson/Joe Simpson: Last year, New York City-based male escort Joey Anderson told the National Enquirer that he was hired by celebrity dad Joe Simpson. According to Anderson, who passed a polygraph test, he and Jessica Simpson's father had a three-hour tryst at a New York hotel. "Over the course of two hours or so, we rolled around, kissed and gave each other oral," Joey told the Enquirer. "He seemed to have an insatiable appetite for sex." Anderson claimed Simpson paid him $600 "for my time, not for sexual services." Joe's wife, Tina, soon divorced him.
Article continues below advertisement
Suzy Favor-Hamilton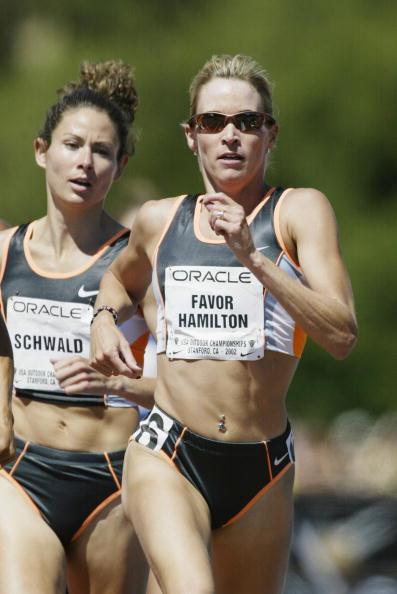 Suzy Favor-Hamilton: The former U.S. Olympic long-distance runner's work as a $600-an-hour call girl hit the headlines last year after the web site The Smoking Gun exposed her secret life. Later, via Twitter, Favor- Hamilton wrote, that escorting "provided many coping mechanisms for me when I was going through a very challenging time with my marriage and my life." She added, "The reasons for doing this made sense to me at the time and were very much related to depression." On the Haley-Heston escort agency web site, however, Suzy described her role as a hooker as being "exciting" and a diversion away from her daily routine.
Article continues below advertisement
Anna Gristina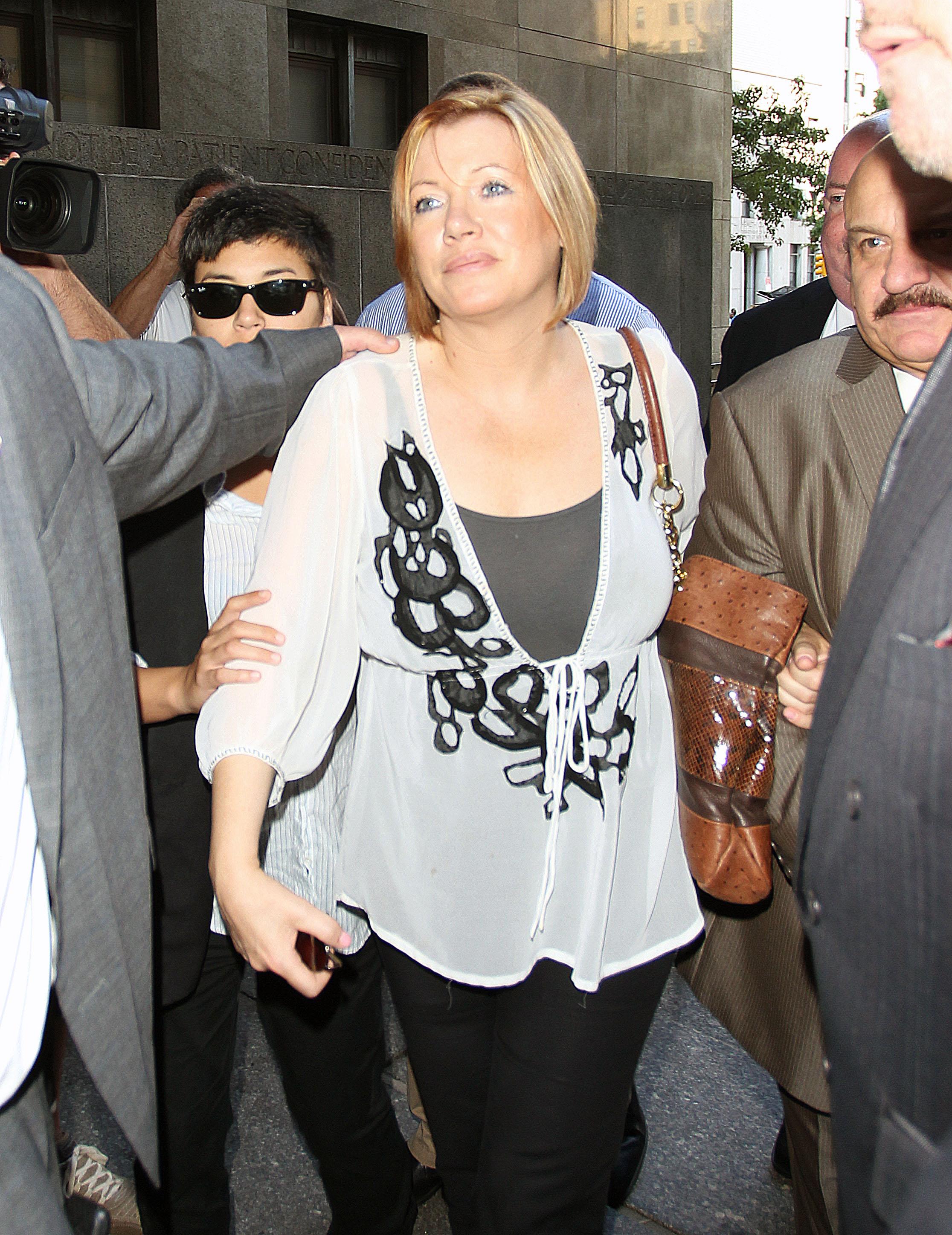 Anna Gristina: Known as the Upper East Side madam, Anna was busted in February 2012 and accused of setting up New York bigwigs with hookers and using law enforcement contacts to protect herself from investigation. Gristina was charged with only one count of promoting prostitution; she pleaded guilty and in November 2012, walked free, having been sentenced to four months already served. Gristina has said she'll write a tell-all book naming famous clients.
Article continues below advertisement
Heidi Fleiss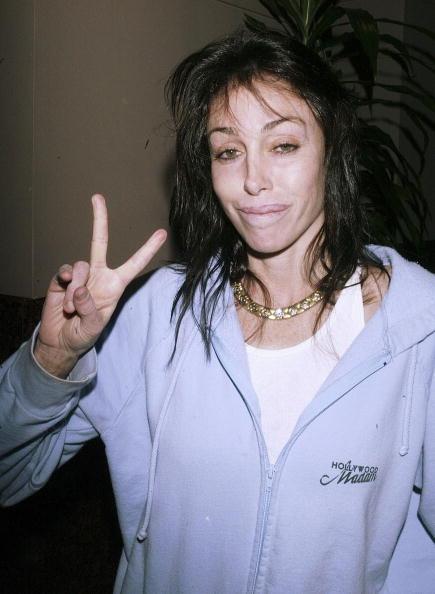 Heidi Fleiss: Heidi Fleiss became notorious in 1993 when she was arrested for running a high end prostitution ring that catered to Hollywood celebrities. It soon came out that Charlie Sheen was one of Heidi's major clients, and he testified at her trial. Fleiss served three years in prison, but didn't appear to have regrets about her business. In 2011, Heidi blogged about Charlie for RadarOnline.com after the actor showed his wild side again. "Look, in my opinion a hooker is somebody to respect, and I hope that Charlie Sheen keeps spending his money on hiring as many women as he wants to satisfy his sexual needs," she wrote.
Article continues below advertisement
Cannes' Prostitutes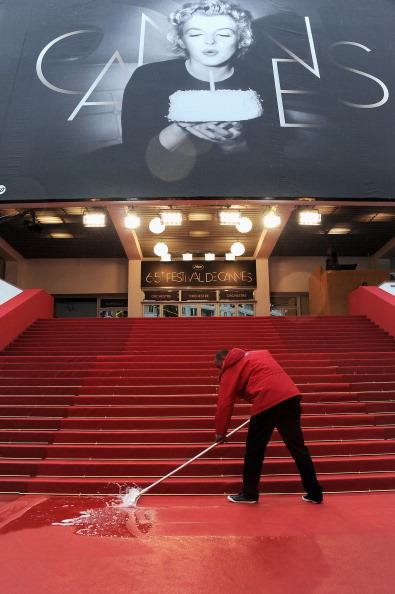 Cannes' Prostitutes: Earlier this year, The Hollywood Reporter revealed that The Cannes Film Festival is a haven for call girls who service celebrities and the wealthy who come to the annual event. "We all look forward to it," said Daisey, a local prostitute in Cannes who has her own website. "There's a lot of competition because there are so many girls, but the local ones have an advantage. We know the hotel concierges." According to the story, the women—who include struggling Hollywood actresses--earn thousands of dollars a night!
Article continues below advertisement
Kristin Davis
Kristin Davis: The former New York City madam has revealed that she once employed the most beautiful women in the world! "A lot of my girls were top models … Victoria's Secret, Ford Models," Davis said after her escort business was exposed. And former call girls have also starred in Michael Kors and Gucci campaigns, according to Davis, who spent four months at Riker's Island for her involvement in the Eliot Spitzer scandal.
Article continues below advertisement
Scotty Bowers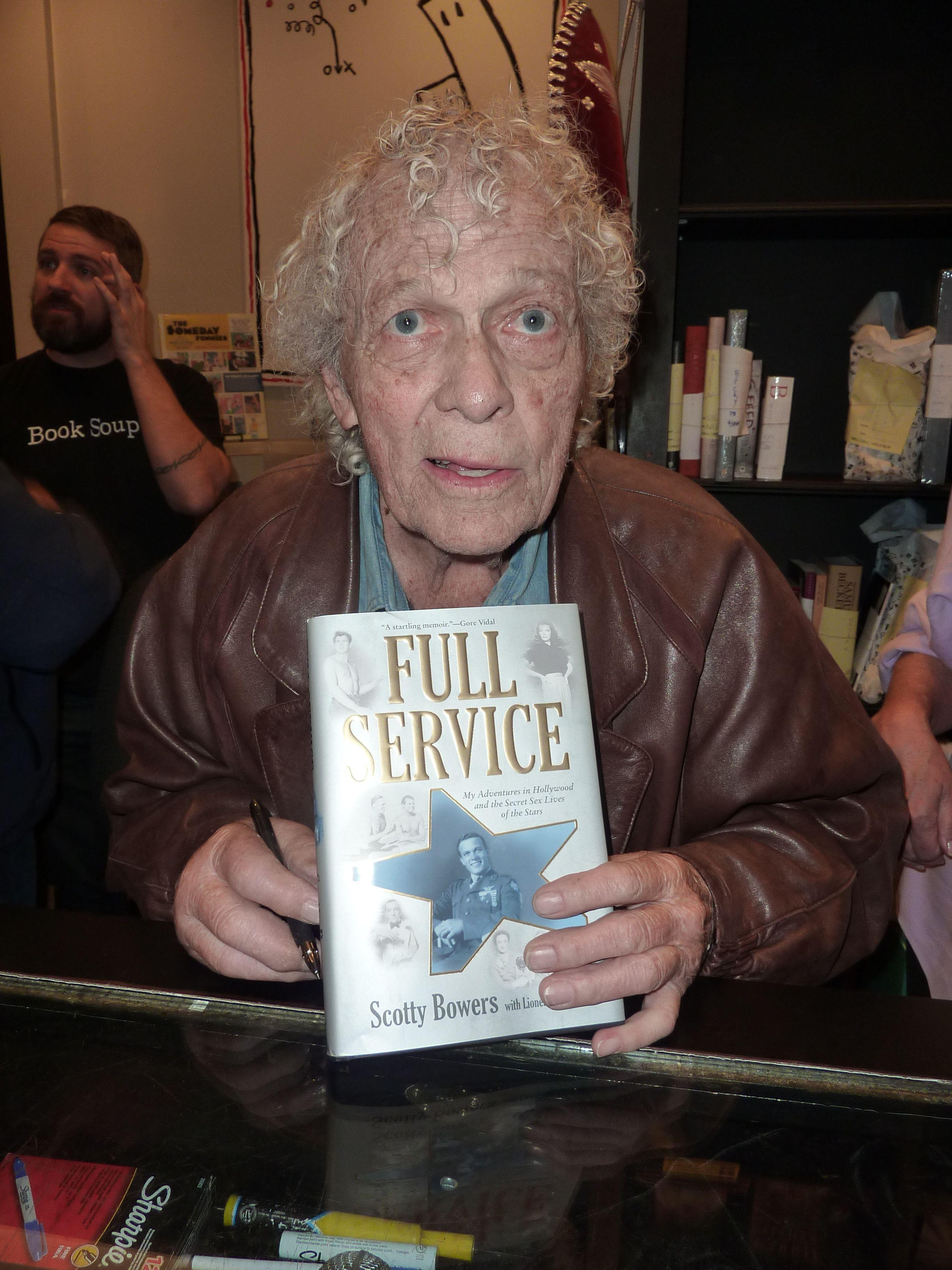 Scotty Bowers: You'll never look at old time movie and TV stars the same way if you read—and believe --self-described Hollywood escort and pimp Scotty Bowers' 2013 book, Full Service: My Adventures in Hollywood and the Secret Sex Life of the Stars. According to Bowers, he had gay sex with Spencer Tracy. Bowers claimed he also set up gay tricks for such closeted celebrities as Cary Grant, Katharine Hepburn, and the Duke of Windsor and pimped women to heterosexual male stars. Bowers said he provided Desi Arnaz with two to three women a week during I Love Lucy's heyday. Bowers said his wife Lucille Ball confronted him, wailing: "How dare you pimp for Desi!" While some doubt Bowers' revelations, his friend Gore Vidal vouched for his honesty.
Article continues below advertisement
Jody "Babydol" Gibson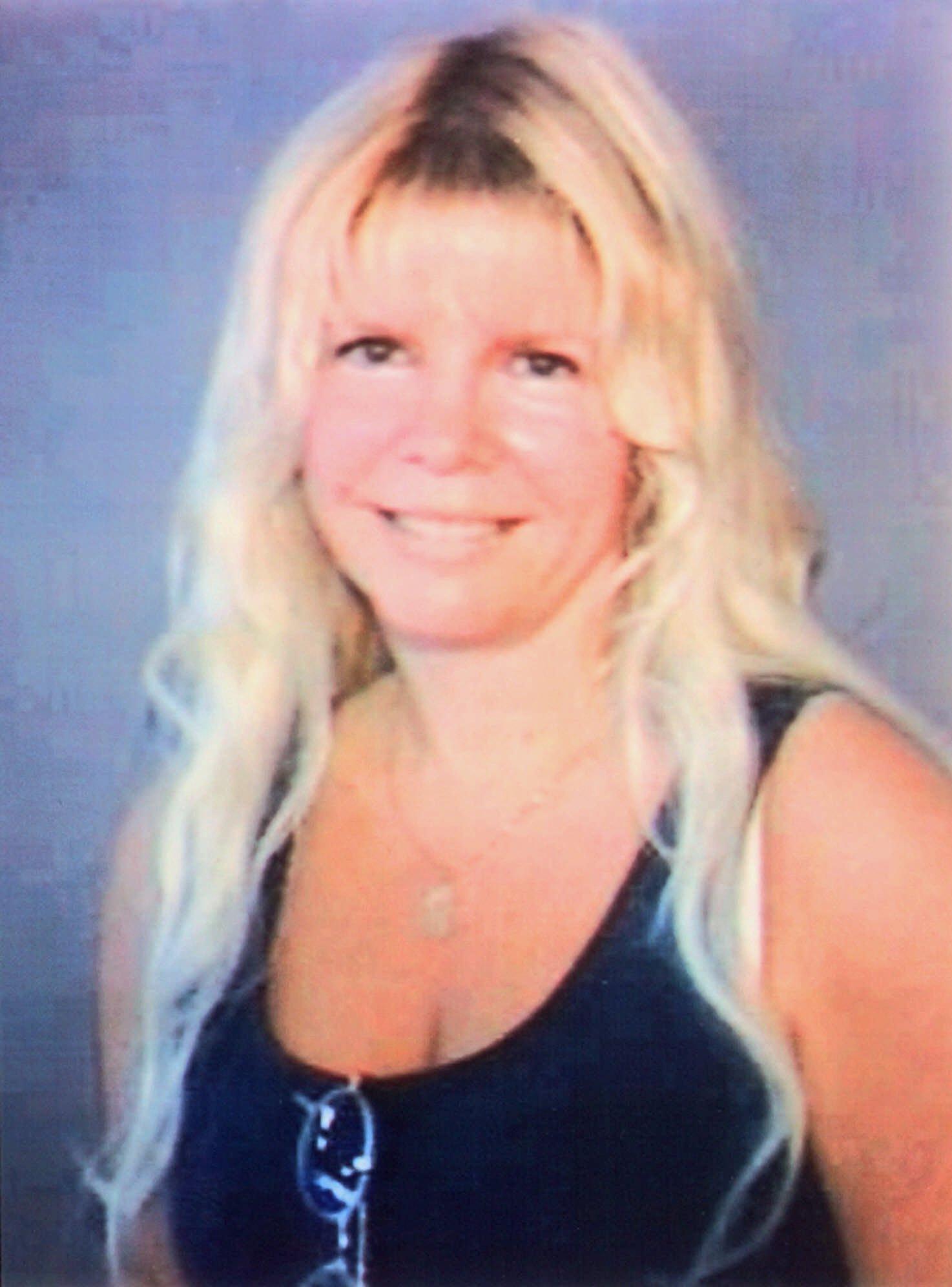 Jody "Babydol" Gibson: In her controversial 2007 autobiography, Secrets of a Hollywood Super Madam, Jody "Babydol" Gibson claimed Bruce Willis and Dodgers skipper Tommy Lasorda were her clients! Gibson spent 22 months in prison, then told all in her book about servicing the rich and famous. According to Gibson, Affleck was a breast man and Willis called to order five girls once for a party. Through his lawyer, Willis said, "This story is a complete fabrication." Lasorda also denied having used Gibson's escort service.
Article continues below advertisement
Marlon Brando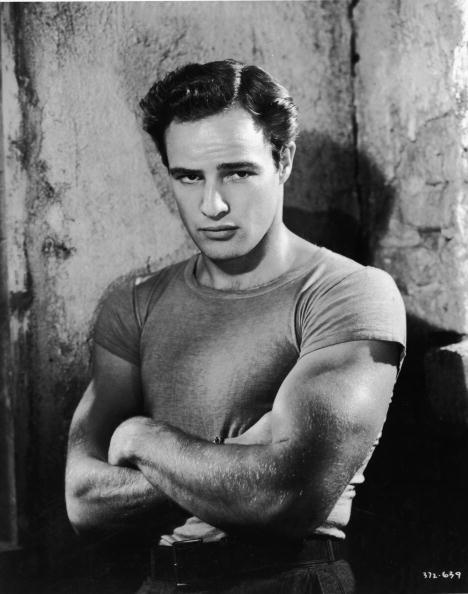 Madame Renata/Marlon Brando: The famed Hollywood madam known as Renata told the website ianundercover.com that Marlon Brando was the celebrity who dropped the most cash on her escorts. Renata said of the late Godfather star, "I used to joke that he got us mixed up with a fast food restaurant, that's how often he'd order. Often, I'd send Marlon three or four escorts a day. Most of them were guys. He loved the clean cut, cute sailor type. In fact, he paid extra many times for the guys to dress up in full sailor garb."
Article continues below advertisement
You'll Never Make Love in This Town Again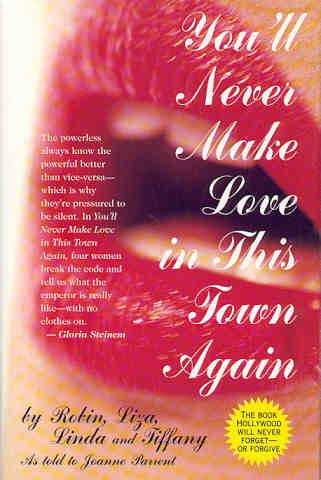 You'll Never Make Love in This Town Again: In this scandalous 1996 tell-all book, Hollywood prostitutes and actresses detailed their sexual encounters with celebrities. Beatles legend George Harrison, Don Henley of The Eagles, and producer Don Simpson were a few of the stars the tome claimed hired girls for sex romps.
Article continues below advertisement
Dimitra Ekmektris/Aaron Sorkin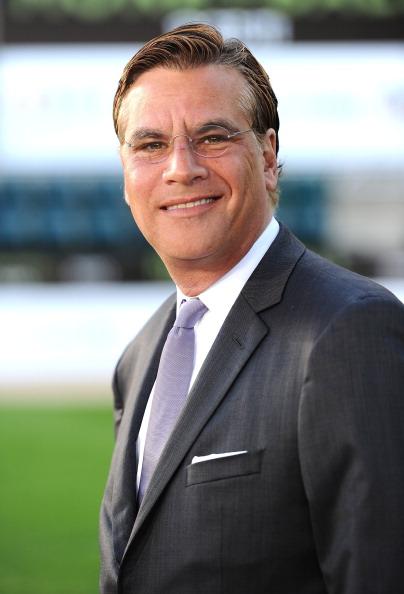 Dimitra Ekmektris/Aaron Sorkin: Former hooker Dimitra wrote a 2006 book, Confessions of a High-Priced Call Girl, about her sex work for West Wing creator Aaron Sorkin. "He had me strip all night," she said. "I was with him at least 50 times." Sorkin, who now works on the HBO show, The Newsroom, told Page Six in 2006 about her claims, "I knew Dimitra for a short time a long time ago." Dimitra claims her "relationship" with Sorkin happened between 1990-1992.
Article continues below advertisement
Sherry Rowlands/Dick Morris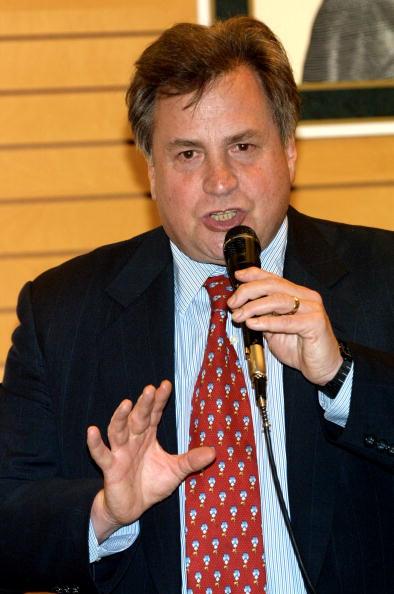 Sherry Rowlands/Dick Morris: President Bill Clinton's advisor, Dick Morris, had to resign from his administration after Star magazine revealed his affair with prostitute Sherry Rowlands in 1996. Rowlands told all about the relationship, claiming the married Morris liked toe-sucking and dominance -- and let her eavesdrop on calls from Pres. Clinton. Morris later worked for Fox News but was dumped after his inaccurate 2012 election prediction that Mitt Romney would win in a landslide.