A-Rod, Hookers & Threesomes, Oh My! Embattled Baseball Pro Reportedly Hired Prostitutes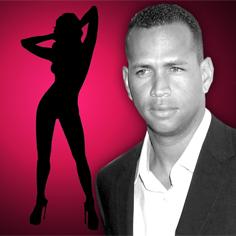 Article continues below advertisement
According to the explosive book — due to be published next March — A-Rod rented a luxurious apartment for $30,000 per month in 2010 and a building employee is spilling the beans on visitors he saw in and out.
"He got hookers all the time. Usually two at a time, two times a week," the source told author Michael Gross.
"One time he had two go up, they came down and left, and 10 minutes later, Cameron Diaz walks in."
Rodriguez and Diaz famously dated in 2010 before breaking up in 2011.
"Fifteen Central Park West became A-Rod's home plate," Gross says in the book, also claiming A-Rod hooked up with the likes of Kate Hudson and Madonna, along with Diaz.
"But apparently they weren't enough for A-Rod."
While A-Rod had a constant flow of affectionate female visitors at his Park West apartment, the building staff had nothing nice to say about the disgraced baseballer.
"He was a douche, an unfriendly narcissist," a building employee said.
"I hate the guy. He thought he was God."
However, Rodriguez's rep denied the claims of hiring hookers saying, "This is a further effort to fabricate scandal around Alex. The allegations concerning prostitutes are categorically false."