A-Rod Suspended For 211 Games, Will Appeal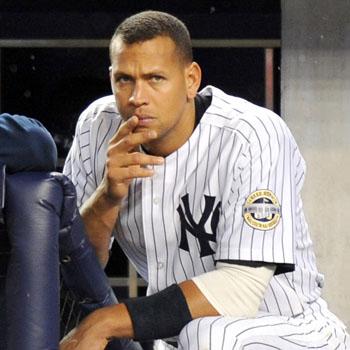 Alex Rodriguez has received his penalty and has been suspended from baseball through 2014, a 211 game ban.
The harsh penalty for his use and possession of prohibited performance-enhancing substances was handed down on Monday by Major League Baseball but A-Rod is expected to appeal the sentence.
The New York Yankees player has admitted in the past to using performance-enhancing drugs from 2001-03 but he has denied using them since.
Article continues below advertisement
A-Rod is the highest paid player in baseball with a 10-year, $275 million contract with the team that runs through the 2017 season.
He is expected to play for the Yankees Monday night against Chicago but he has 72 hours to appeal the suspension.
"Rodriguez's discipline under the Joint Drug Prevention and Treatment Program is based on his use and possession of numerous forms of prohibited performance-enhancing substances, including testosterone and Human Growth Hormone, over the course of multiple years," MLB said in a statement.
"Rodriguez's discipline under the Basic Agreement is for attempting to cover-up his violations of the Program by engaging in a course of conduct intended to obstruct and frustrate the Office of the Commissioner's investigation. The suspension, which will become effective on Thursday, August 8, will cover 211 Championship Season games and any 2013 Postseason games in which Rodriguez otherwise would have been eligible to play."