Just Days After MH17, Authorities Say Algiers-Bound Aircraft Crashed After It Disappeared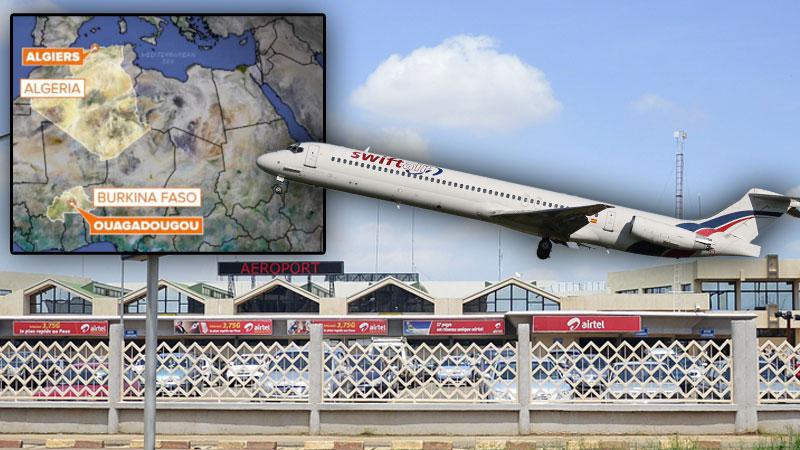 Less than a week after Malaysia Airlines Flight 17 seemingly disappeared, later revealed to be shot down, aviation officials Thursday told Reuters that Air Algerie Flight 5017 — with 116 people on the flight manifest headed from Burkina Faso to Algiers — has crashed, after it mysteriously vanished off radar screens in a region hovering over the West African Republic of Mali.
"I can confirm that it has crashed," the unnamed official told the news agency early Thursday. Authorities in both Niger and France said that a fleet of jets and planes were sent to scout the area and find the plane's remains.
Article continues below advertisement
Algerian news agency APS reported that controllers could find no trace of the MD-83 aircraft beginning at about 9:55 p.m. ET Wednesday, nearly an hour after its' departure from Ouagadougou. (No official reason was given as to the delay in reporting the disappearance to the public.)
Its' last correspondence with controllers came at about 9:30 p.m. ET when pilots sought to change the plane's path due to pouring rain.
As last week's downed flight turned out to be the result of battling between Ukrainians and Russian rebels, some speculated that strife in northern Mali could be at the crux of the crash, though a French official, who declined to be named, said that Malian fighters likely aren't equipped with artillery powerful enough to make contact with an aircraft at that altitude.
A Mali official there told the news agency that a sandstorm was likely the cause of the plane's descent.