Police: 3 Arrested After Pelting Taylor Swift's Home With Beer Bottles, Flipping Off & Cursing Out Security Staff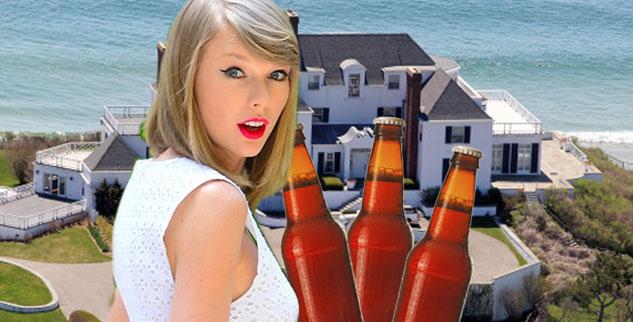 Taylor Swift might want to burn some sage at her Rhode Island mansion.
The Watch Hill residence, which has been littered with headaches from starry-eyed trespassers to angry neighbors, was the epicenter of yet another incident Sunday when police say three Connecticut natives were arrested in connection with misdemeanor breach of peace, after they pitched beer bottles at her house and told her security guards, "F*ck you!"
Article continues below advertisement
Guard Ryan Poirier told The Westerly Sun that the trio then "extended their middle fingers" at the workers, though one of the suspects, Tristan Kading, said they were making a hand gesture akin to that the singer does in her music video for the single "22" to pay homage to her.
The "We Are Never Ever Getting Back Together" singer, according to the paper, was not on the premises when the three suspects, Kading, 28; Michael Horrigan, 29; and Emily Kading, 26, were taken into custody following the incident. They were subsequently transported to the Westerly police station, processed, then charged with misdemeanor disorderly conduct, and released, authorities said.
Swift previously had issues with trespassers in the form of a 55-year-old Maine man was implicated in repeated incidents on the property last year.