Exclusive
Taylor Swift's Rhode Island Neighbors 'Angry' About Her Snobby Behavior; Security Accused Of 'Harassing' Beachgoers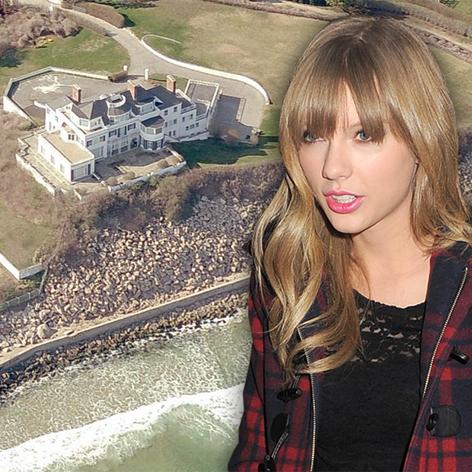 Stopping to pose with fans as she shopped at Stop 'N' Shop and Marshall's in Narragansett, Rhode Island, last Friday, Taylor Swift looked like the sweet girl next door. But her real neighbors are up in arms about changes that have come to Watch Hill, Rhode Island ever since she bought a $17M mansion on the beach there.
"Now that summer has come and people are getting ready to use the beach, people are really grumbling about having Taylor in town," an insider tells RadarOnline.com.
Article continues below advertisement
"Her property line is at the path to the public beach and she always has guards patrolling the area," the insider explains. "It's making it such a hassle."
At another area of Taylor's property is a beach wall that local teens and surfers have hung out at for years. But now, "her guards are always asking them to leave," the source says.
Taylor's caution is understandable, considering a stalker was arrested for swimming up to her beach house earlier this month.
But, "If she wanted privacy, she shouldn't have bought a house overlooking a public beach!" the source says.
And locals are making their displeasure known on Twitter: