Exclusive
Obsessed Taylor Swift Fan Arrested For Swimming To Singer's Rhode Island Home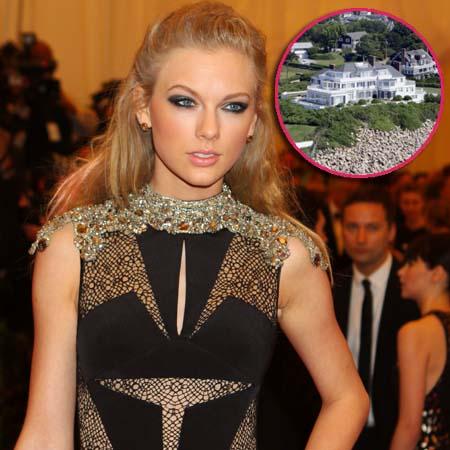 UPDATE: 2:52 p.m. PST — Police have identified the man as Lucas H. Vorsteveld, 22, of Chicago. According to a report filed by Patrolman Robert K. Gilman, when Vorsteveld was asked what he was doing out on the private road, he answered that he was taking a walk. He's been charged with misdemeanor willful trespass and is scheduled to be arraigned on May 24.
An obsessed fan was arrested on a private road near Taylor Swift's Rhode Island beach home in the early hours of Wednesday morning after allegedly swimming two miles to meet her.
Article continues below advertisement
Westerly police Captain Shawn Lacey confirmed to RadarOnline.com that a man has been charged with trespass and remains in custody.
Captain Lacey described the incident -- which occurred just after 2 a.m. -- as an "active investigation," but added "nobody was arrested on Taylor Swift's property."
It's not known if the six-time Grammy award winner was at home at the time, however, just a few hours before the incident, she tweeted that she was "about to watch the New Girl season finale" on television.
As we previously reported, Swift recently purchased a sprawling 11,000-plus square-foot beachfront estate for $17 million.