Woe Is Me! Scout Willis Pens Letter – 'People Don't Want To Take Me Seriously'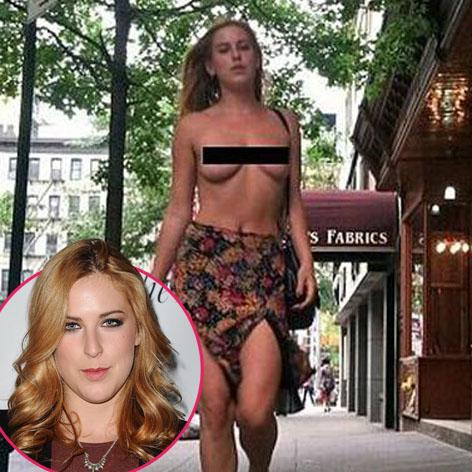 After Scout Willis was abruptly removed from Instagram last week, she took the to the streets – literally – to stage a protest. But after receiving backlash for the XXX photos she tweeted, Willis decided to make a statement in the form of an essay on xoJane.
What starts out as a defense of her actions, however, quickly spirals into a "woe is me" letter.
"I understand that people don't want to take me seriously," Willis writes, adding, "Or would rather just write me off as an attention-seeking, over-privileged, ignorant, white girl."
Article continues below advertisement
She continues to write about how she wants to use her "financially privileged" background and family to her advantage, helping women overcome "body politics."
"I am white and I was born to a high profile family," she writes. "I didn't choose my public life, but it did give me this platform."
After Willis posted a photo to Instagram of a T-shirt that had two pictures of topless women on it, the picture-sharing platform deleted her account for "instances of abuse." Instagram has deleted other accounts before – namely Rihanna's - over pictures that show exposed female nipples, so in an act of protest, Willis tweeted photos of herself walking around New York City topless.
Despite receiving harsh comments and insults from the Twittersphere, she continues to fight on behalf of the #FreeTheNipple campaign. "And for every nasty comment I received there were ten more of support, appreciation, and empowerment."