Med Student Auctioning Virginity: 'I'm Really Not Hurt' By Criticism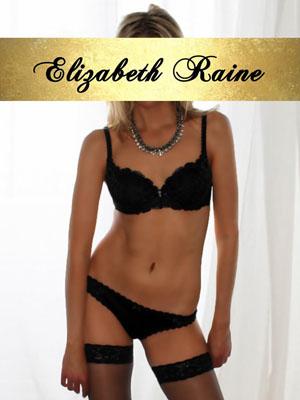 Article continues below advertisement
The Craziest & Most Outrageous Celebrity Rumors — What's True, What's Not?
"I'm only angered sometimes," she continues. "This is because all the criticism is either really off the mark or condescending. I have been working on this project for a year now, it is deeply personal, and I haven't come across anyone who has told me something that I haven't already thought of and processed."
Raine, who says she's been too busy with her education for dating, has actually been engaging with her haters.
"It is really easy for me to dismiss the majority of the criticisms, or respond and start a discussion," the 5' 10" inch, 130 pound beauty adds. "I think it really is a problem that our society is so quick to judge and comment on how others— especially women— conduct their lives. I don't think it does us any good, and it certainly is not our place."
Hollywood Sexcapades — Tinseltown's 36 Sleaziest Prostitution Scandals
The self-described "sensually stunning" woman ends bidding on May 7.