Exclusive
Justin Bieber Boasted He Knew Selena Gomez Was 'In Love With Me When She Gave Me Her Virginity'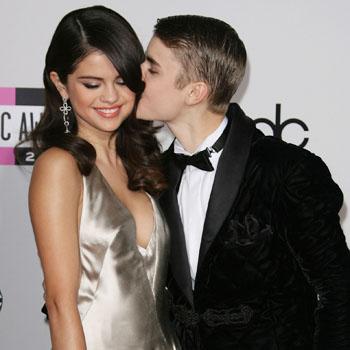 After Justin Bieber and Selena Gomez consummated their relationship in 2011, the pint-sized pop brat bragged to a pal, "I knew she was in love with me when she gave me her virginity."
A source close to the on-again, off-again couple exclusively tells RadarOnline.com of Bieber and Gomez's "first time," claiming the pair escaped to Palm Springs, Calif. for a few days to first do the deed.
"It was in the summer of 2011. They flew to Palm Springs for a couple days and had a super private place to stay," the pal told Radar.
Article continues below advertisement
READ: The X-Rated Nude Photos Justin Bieber Sexted Selena Gomez After She Called Him 'A Drug Addict'
"The purpose of the trip was 100 percent because Selena finally said 'yes' to having sex with him. They agreed because they both said they were in love."
Bieber, 19, and Gomez, 21, confirmed their relationship by attending the Vanity Fair Oscar Party together in Feb. 2011 — and it was that same month that the "Baby" singer told Rolling Stone magazine, "I don't think you should have sex with anyone unless you love them."
MORE ON:
Celebrity Romance
And according to the insider, it was Gomez's display of affection that let Bieber know she loved him.
"Justin told me, 'I knew she was in love with me when she gave me her virginity,'" the source told Radar. "He said it with no embarrassment or shyness whatsoever."