Scout Willis Had 'No Reservations' About Baring Her Butt For Sexy Shoot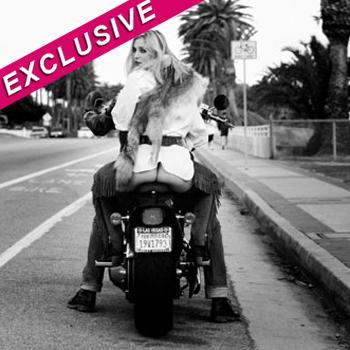 Article continues below advertisement
"She is down for it all. It's great!" Wosinska revealed, adding that Scout was, "stoked" to take part in the shoot, where the 20-year-old can been seen posing bare ass in chaps for an artistic series of black and white images on StyleLikeU.com.
"Scout was an awesome model. I'd love to shoot her again," said the photographer, who is working on the second book of her work. "She is great and a super good subject to shoot."
Magda and her young model didn't know each before the shoot but collaborated together to come up with the eye-catching cheeky image. It was "kind of my idea and hers. As you can see on my site I shoot a lot of nudity," she said.
When asked what Scout's famous parents thought of it, she replied, "We never even thought about it."
I addition to the motorcyle shots, Scout posed with a romantic coastal backdrop. The actress, model and student tapped into her inner bohemian wearing a seventies style fur vest, white shirt and bare behind sticking out of suede tasseled pants.