Exclusive
Real Fights In The Big Apple! 'RHONYC' Ladies All Turning Against Each Other Over Boring Season & Low Ratings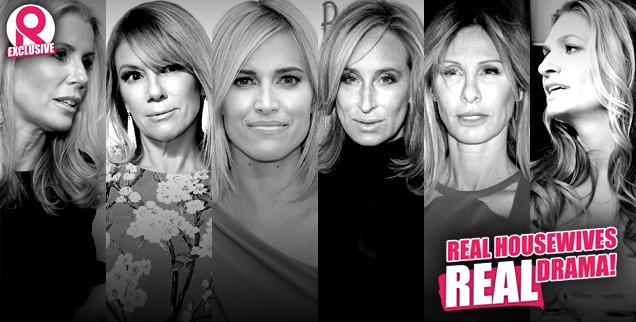 Cat fight in the Big Apple!?
As the ratings for the Real Housewives of New York City continue to plummet each week RadarOnline.com has exclusively learned that the woman have all turned against each other and even though filming is finished they're fighting with each other non-stop.
"All of the ladies are blaming each other for the dismal season," a source close to the situation told Radar.
"The ratings are low and fans just don't seem to care about any of the fights. Not Aviva and Carole in 'Bookgate' or that 'glass' being thrown in Kristen's face by Ramona. Nothing is working to keep people interested and the viewers are just turning out. It's been boring."
Article continues below advertisement
So they've been trying to drum up some excitement to entice viewers to watch, but the source says that is only leading to bickering amongst themselves.
"Each woman is complaining that the others are making up their problems or pretend fighting but the problem is the viewers can see through the fake and they know that nothing exciting is happening.
"Carole and Heather have nothing nice to say either. They are all fed up with how bad the show is doing and they pretend like all the others are to blame. No one is taking any responsibility for the crappy season."
Do you believe any particular lady on the Real Housewives of New York City is to blame? Sound off in comments.