Exclusive
Ramona & Mario Singer Vacationing In St. Barth's Trying To Save Marriage, But Couple Remain At Odds Over Her Boozing, Source Says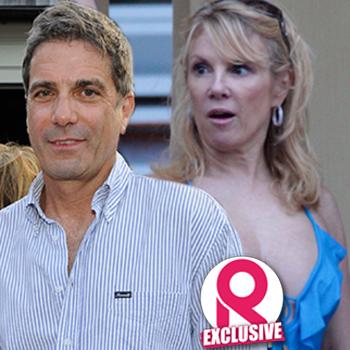 Ramona and Mario Singer are currently vacationing in St. Barth's trying to save their troubled marriage, but the couple was overheard fighting at their hotel pool, after the reality star's cheating husband complained the Pinot Griogio-guzzling housewife had had to much to drink at dinner the previous night, a source told RadarOnline.com exclusively.
"Ramona and Mario were at the pool on Sunday afternoon, and he was very upset that she had had over indulged at dinner Saturday night," an eyewitness told RadarOnline.com. "Specifically, according to Mario, Ramona had too much to drink.
Article continues below advertisement
"Ramona didn't say much in response to Mario, but did ask him to keep his voice down. She was only drinking water at the pool on Sunday."
The Real Housewives of New York City star has been dealing with her husband's shocking cheating allegations, and Mario Singer's much younger mistress Kasey Dexter didn't go down without a fight.
"Ramona NEVER talks about Mario or the mistress, she absolutely shuts down cheating talk," a source close to the blonde reality star previously told Radar.
Meanwhile, Ramona and Mario "continued to look miserable on their St. Barth's vacation.
"If the point of the trip was to rekindle the romance in the marriage," the source added, "by all appearances, it doesn't seem to be working."
We'll keep you updated on the latest in this story, right here on Radar.