Former Top Sheriff, Who Seduced Young Men With Speed, Headed Back To Jail After Probation Violation For Bad Drug Test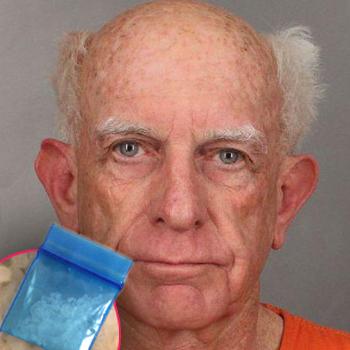 In a stranger-than-fiction story that sounds like a Breaking Bad storyline, a former Colorado lawman has been sent behind bars for 15 months in connection with a series of probation violations stemming from a 2011 conviction in which he admitted trading crystal metham-
phetamine for sex acts from young male drug addicts.
Patrick Sullivan, 71, was once named the top sheriff in the country by the National Sheriffs' Association, lauded for his bravery and tireless anti-drug efforts as the head of the Arapahoe County Sheriff's Department.
Article continues below advertisement
But his legacy would not last after he was arrested in Dec. 2011 following a sting that sussed out previous accusations of his machinations — he would hook up with young men with drug histories under the false guise of a mentor, then seduce them with speed — at which point he pleaded guilty to drug and prostitution charges, getting 30 days in custody and an additional two years of probation.
Unfortunately for Sullivan, his demons continued to haunt him, as his probation officer Hallie Miller reported a number of infractions, such as unapproved trips out of state, or missed or failed drug tests — the most recent one, last month, when he tested positive for methamphetamine — covered by an endless stream of falsities and excuses.
"He sees himself as above the law," Miller said of the former law enforcer.
Sullivan told the court Thursday, "I have a drug problem, and I have had a drug problem for some time," before a number of those in attendance cheered on the sentenced meted out by the judge.
Boulder County Sheriff George Epp said he's "not shocked anymore" by tales of Sullivan's missteps.
"What it tells me," he said, "is a switch flipped somehow and it hasn't flipped back."