Man Suing After He Was Arrested For Meth Possession -- But It Was Actually A Jolly Rancher!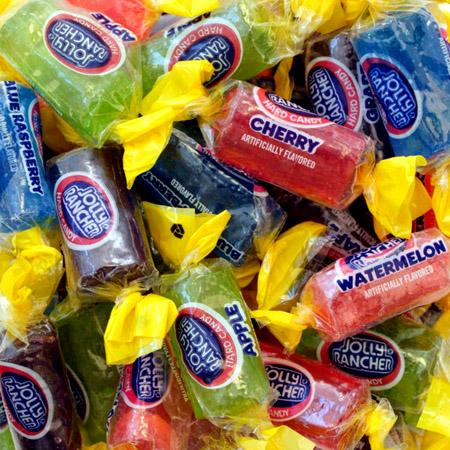 Love Olatunjiojo, a New York City resident, is suing the city and four NYPD officers for his false arrest, claiming "emotional trauma" and "severe mental pain and anguish" after he was arrested this past June for possession of methamphetamine in Coney Island, though the substance was actually just a wrapped Jolly Rancher candy.
The 25-year-old, who filed the suit Oct. 15, was held for 24 hours behind bars after he was taken into custody for the six candies, four were blue, two red, The Smoking Gun reports.
Article continues below advertisement
In their report, cops said they retrieved "crystalline rocks of solid material" off Olatunjiojo's person, noting that one of the policemen present for the arrest "has had professional testing as a police officer in the identification of methamphetamine."
Olatunjiojo's two companions at the time were also arrested, one on the same bogus rap, the other for interfering when he pointed out to arresting officers that the substance was candy.
Via testing, the NYPD's Controlled Substance Analysis Section sussed out the error two days later, and prosecutors dropped all charges during a Sept. 19 court hearing.