Dealer Collared! Catholic Priest Dubbed 'Monsignor Meth' Pleads Guilty To Drug Charge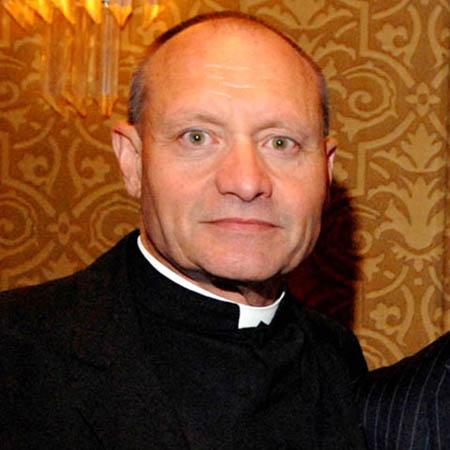 A shamed Roman Catholic priest who was nicknamed "Monsignor Meth" after cooking up $300,000 of the highly addictive drug -- and running an adult video and sex toy shop -- pleaded guilty to a federal drug charge on Tuesday.
Kevin Wallin, of Waterbury, Connecticut, was charged with conspiracy to possess with intent to distribute methamphetamine and will now face 11 to 14 years in prison when he is sentenced on June 25, CBSLocal.com reports.
Article continues below advertisement
Looking as far removed from the stereotypical drug pusher as you can imagine, the 61-year-old dealer in a collar had up to four pounds of meth mailed to him by co-conspirators in California that he then sold from his apartment, according to prosecutors.
Wallin also bought an adult video and sex toy shop in North Haven named Land of Oz & Dorothy's Place, in a bid to launder his drug dealing earnings, authorities said.
The downward spiral from a respected 30 year veteran of the church into the seedy world of sex and narcotics reportedly stemmed from years of struggling with his faith while coping with the stress of running a financially crippled church.
Tell-tale signs of his impending life crisis began two years ago when Wallin lost a dramatic amount of weight, began walking stooped over, was absent from church, and then parishioners began spotting suspicious men trooping in and out of the rectory -- until he was eventually forced to resign in June 2011.
The real life Breaking Bad tale came to an abrupt end when Wallin was eventually arrested in January after an undercover officer bought meth from him six times over a four month period, paying more than $3,400 in total for 23 grams of the drug.
"What he did in the end was shocking and spiraled out of our control," said Brian Wallace, a spokesman for the Diocese of Bridgeport, reported the New York Times. "When we learned about it we took action immediately and forcefully -- and regrettably -- given how good a priest he was."