Exclusive
The Real Reason Behind Miranda Kerr's Split With Orlando Bloom — Actor Drinks So Much 'He Blacks Out … Becomes Someone Else,' Source Claims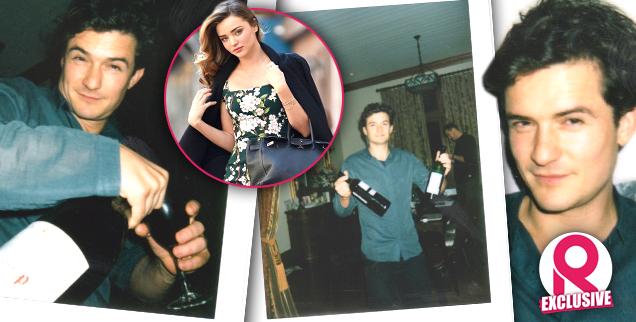 Article continues below advertisement
The party was around June 22, 2013, in Wellington, New Zealand, where Bloom was filming reshoots for The Hobbit and Kerr regularly visited him, coming and going between the United States.
Bloom's wife and mother of their 3-year-old son, Flynn, was in attendance at McKellan's left the party early and that's when things got really wild, the source claims.
"The party really let loose because Miranda and the nanny took off with Flynn," the source told RadarOnline.com.
"Orlando got wasted at one of Ian McKellan's famous dinner parties, which was mostly just a wine party. Miranda hates when Orly his nickname gets drunk the way he does because he often blacks out or forgets where he is."
In fact, Bloom's drinking is so out of control that the insider claims the actor would require a buddy to take care of him at the end of the night, and it seems to be what ultimately sent Kerr, 31, packing her bags.
Article continues below advertisement
"Someone usually walks him home just to be safe, but I think the drinking was the flaw Miranda used to file the divorce," the source revealed.
"Miranda hated when Orly would drink a lot and become someone else."
In the photos obtained by RadarOnline.com, Bloom is seen pouring himself a full glass from a large bottle of wine in one photo, holding up two bottles of wine in another, and smirking for the camera in a third.
Also photographed in the pictures are The Hobbit star Martin Freeman, 42, British actress Anna Friel, 37, and Irish actor James Nesbitt, 49.
After tying the knot in 2010, the couple released a joint statement in 2013 stating they'd "been amicably separated for the past few months."
"After six years together, they have recently decided to formalize their separation," the rep said.
"Despite this being the end of their marriage, they love, support and respect each other as both parents of their son and as family."