The Oldest Person In The World Dies At 111 In New York City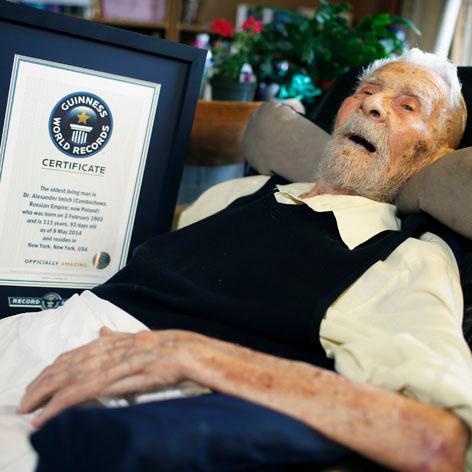 Almost two months after being declared the World's Oldest Man, Alexander Imich passed away Sunday at the age of 111.
Born in Poland on Feb. 4, 1903, Imich not only witnessed more than a century's worth of historical events but he also survived many of them as well. Imich watched as the Nazis invaded his homeland in 1939 and even survived a Soviet gulag before immigrating to the U.S. in 1951.
The Upper West Side resident spent his life as a chemist and parapsychologist. He published an anthology of his research at 92, which was probably an indication that he had a long life ahead of him.
Article continues below advertisement
There's nothing quite like a little brutal honesty from a senior citizen.