Pop Icon Or Imitator? Madonna Sued For Allegedly Stealing 'Hard Candy' Name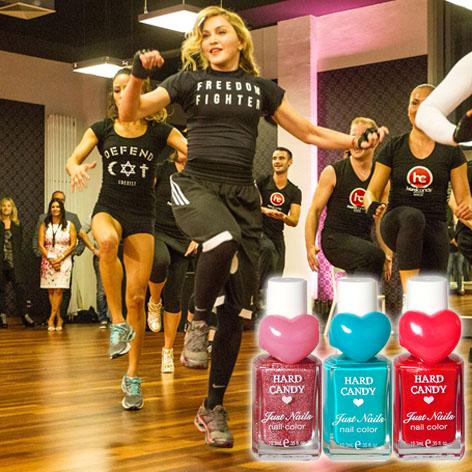 Madonna is often called pop culture's great influencer. But according to beauty and fashion brand Hard Candy, the superstar maliciously swiped their name in order to hawk fitness DVDs and apparel.
The Florida company, founded in 1995, filed a lawsuit in federal court for trademark infringement and unfair competition, claiming the mogul mom, 55, began selling her goods under the Hard Candy name in 2011 — despite a previous rejection from the U.S. Patent and Trademark Office.
Article continues below advertisement
"Defendants' actions have caused and will cause Hard Candy, LLC irreparable harm for which money damages and other legal remedies are inadequate," federal court papers state. "Unless Defendants are restrained by this Court, Defendants will continue and/or expand the improper activities alleged in this Complaint and otherwise continue to cause great and irreparable harm and injury to Hard Candy, LLC."
MORE ON:
Celebrity Justice
Though Hard Candy is also suing Madonna's longtime manager, Guy Oseary, they claim the controversial singer "is the driving force behind the infringing activity, taking credit herself for the initial selection and subsequent expansion," the documents continue.
The company is seeking financial damages, and for the star to cease using their name completely.