Ready To Start A 'Real Life' – LeAnn Rimes Wants Kids Of Her Own, But Sources Say Eddie Cibrian 'Isn't Allowing It'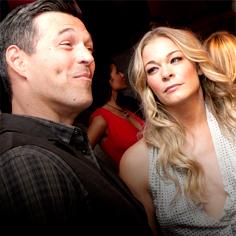 Although their public life has been through the ringer with their very open battle with Brandi Glanville, LeAnn Rimes and Eddie Cibrian are also allegedly having problems in their personal lives – Rimes wants a baby; Cibrian doesn't.
After three years of marriage and many attempts to conceive, the couple is struggling to get pregnant. Sources tell Life & Style that Rimes is desperate to have a child of her own, but her husband is reluctant.
Article continues below advertisement
"LeAnn's been begging Eddie to let her begin IVF, but he doesn't want more kids," an insider revealed to Life & Style. "It's sad – not only is her body preventing LeAnn from getting pregnant, her husband isn't allowing it, either."
Cibrian, 41, who already has two sons with ex-wife Glanville, allegedly has given up on the dream of giving his two sons another sibling.
"Maybe we should just get another dog," Cibrian suggested to his country singer wife in May.
31-year-old Rimes' dream has been to have children with her husband, but his unwillingness to have children with her reportedly has sparked Rimes to fear their relationship is doomed to fail, according to insiders. Because their relationship blossomed while they were both married to other people, Rimes allegedly worries that Cibrian will stray.
"He has been clear with her," a source told Life & Style, adding, "but she doesn't listen."
But Rimes also reportedly believes that a pregnancy would mean better ratings for her new VH1 reality show, LeAnn & Eddie, which premieres in July. Another insider notes that if LeAnn got pregnant it would "guarantee them a second season."