'Man On Fire'? Try Woman On Fire! Kim Kardashian Lookalike Thought To Be New Hit Squad Leader For Mexican Cartel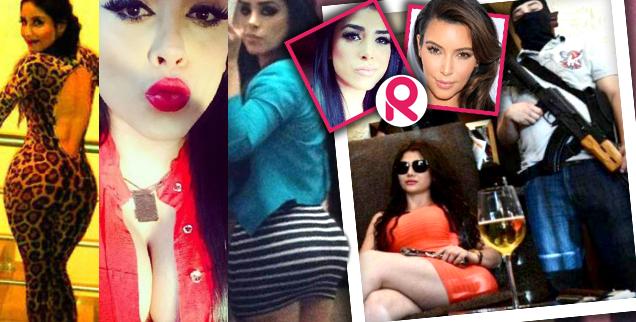 Well this is just krazy.
A Kim Kardashian doppelgänger allegedly is the new leader of a Mexican hit squad, Los Antrax, which allegedly carries out executions on behalf of the Sinaloa drug cartel.
Wielding a hot pink AK-47, Claudia Ochoa Felix posts pictures of her lavish lifestyle on social media, including an image of her son buried under a pile of cash.
But just because she looks like the new , doesn't mean she acts like her. The Daily Mail reports that U.S. intelligence sources have named the Sinaloa cartel as "the most powerful drug trafficking organization in the world," and are thought to be responsible for much of the heroin smuggled into America.
Article continues below advertisement
Felix's lover, Jose Rodrigo Arechiga Gamboa, helmed Los Antrax squad, 33, up until January when he was arrested.
Despite her avid social media presence, Felix managed to avoid public attention until Yurina Castillo Torres, 23, was shot dead on May 7 in an apparent botched assassination after being mistaken for Felix, according to the Daily Mail.
When the Kim K. lookalike isn't busy running an assassin squad, she poses for photos dressed like her role model, which only adds to the striking resemblance.
One thing's for sure, if Hollywood decides to make a movie about Felix, we think we know who could play the lead.