Kardashian Family Feud Explodes As Khloe Slams Kim: 'You Whore Yourself Out!' WATCH The Shocking Video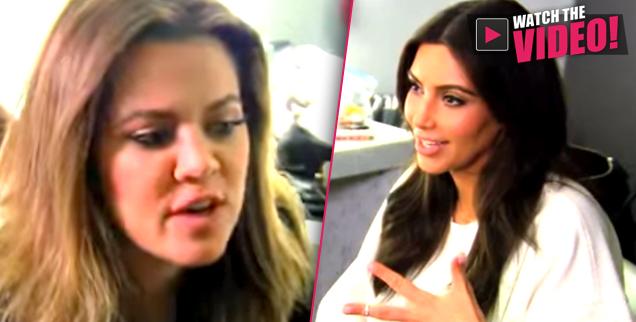 Article continues below advertisement
"My mom and Kim are two peas in a pod," Khloe tells the camera in the clip. "They complain about everything."
Facing off with her sister, a condescending Kim insists, "We should thank mom every single day."
Khloe snaps back, "Listen, if you whore yourself out that much, it should have a little repercussions."
And while a stunned Kim stares uncomprehendingly, her little sister Kendall Jenner, looking on, chimes in, "Whore."
"Well isn't Kendall turning into a little mini Khloe," a clearly peeved Kim spits back.
Kendall also wars with momager Kris in the clip, who complains, "All I get is a nasty attitude," from her daughter.
"How come it always turns into me being this horrible person?" she asks the teen.
Kendall says , "It's because you are."
Watch the shocking video —set to air Sunday night — and let us know: Do you think the Kardashians are headed for a total meltdown?