Widow Of The Late Robert Kardashian Claims Kim's Sex Tape Wouldn't Have Happened If He Was Alive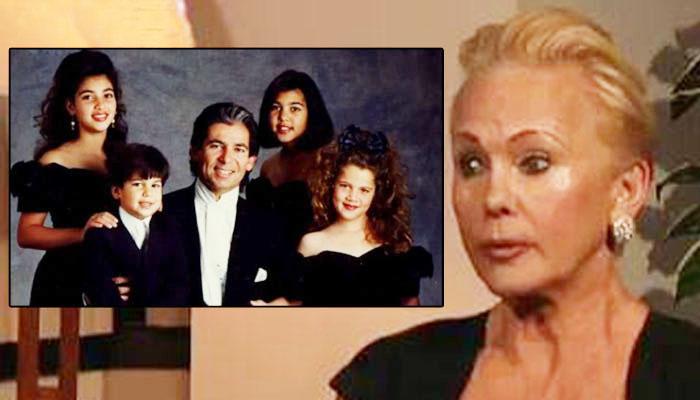 The widow of the late Robert Kardashian has said that Kim Kardashian's infamous sex tape would NOT have happened if the hotshot attorney was still alive, RadarOnline.com is reporting.
Speaking to In Touch for their The Complete Kardashian Diaries Special, Ellen Kardashian also believes the family would've achieved success in a different way on Robert's watch.
Asked if she thought Kourtney , Khloe, , Kim and Rob's lives would have been different if their father hadn't died, Ellen said: "Majorly different. For starters, the sex tape (the 2003 video of Kim and ex-boyfriend Ray J that was released in 2007) would have never happened. He would've never allowed that."
Article continues below advertisement
She continued: "They are successful now, but I think they would have been successful in a different way – not in Hollywood and definitely without Kris Jenner's involvement. My husband was very disappointed in the end. He wished he could have stayed on this earth longer, because he knew exactly what was going to happen the second he was gone."
Ellen also revealed how Robert had told her about Kris' cheating and how he found out.
"His story to me was that he started getting suspicious when his son, Rob, was just a baby," she said.
"Robert had just bought Kris a new BMW. Within a few months, Kris wanted to have her boobs done, and she started working out at the gym and spending hours away. At one point, one of his friends said to him, 'I saw Kris in that new car you got her, but there was some guy driving it."
According to Ellen, Kris initially apologized to Robert. "She promised to be faithful. He didn't want a divorce . He didn't want to hurt the kids. But then a few weeks later, he'd find out she was doing it again," she said.
Ellen attributes Kris' behavior to the fact that Robert wasn't famous enough for her and wasn't an athlete.
"She always wanted someone famous, but Robert wasn't famous," Ellen divulged.
"He was an entertainment attorney and this guy Kris was seeing (Todd Waterman) was a soccer player. Robert told me she was always obsessed with athletes. But he told me about wanting to try and make it work because he was so crazy about his kids. He just did not want to be separated from them."